Durufle
Requiem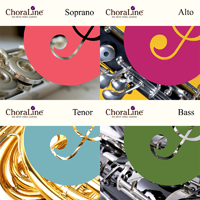 Prices From:
$14.02 - $18.70
In stock
Item Price: $14.02
Out of stock
PLEASE CHECK TOMORROW AS STOCK IS
REPLACED ON A DAILY BASIS.

IF IT IS STILL OUT OF STOCK PLEASE CALL
01242 679 379 AND WE WILL PLACE THE ORDER
AND EMAIL YOU AS SOON AS IT ARRIVES
Select your currency:


Please click in the circle above next to your voice part and then please choose a CD or MP3 download



ChoraLine recordings are learning tools, specifically created to help choral singers memorise their vocal line and practise between choir rehearsals.
.