Karl Jenkins The Armed Man (A Mass for Peace) Vocal Score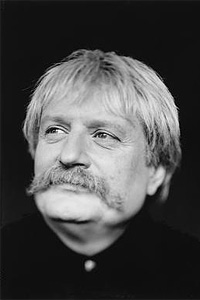 Please click on the item you are seeking - also please do read the summary about the amazing Armed Man
The Armed Man is a Mass by Welsh composer Karl Jenkins, subtitled "A Mass for Peace". The piece was commissioned by the Royal Armouries Museum for the Millennium celebrations, and to mark the museum's move from London to Leeds, and it was dedicated to victims of the Kosovo crisis. Like Benjamin Britten's War Requiem before it, it is essentially an anti-war piece and is based on the Catholic Mass, which Jenkins combines with other sources, principally the fifteenth century folk song L'homme armé in the first and last movements. It was written for SATB chorus with soloists (soprano and Muezzin) and a symphonic orchestra. Guy Wilson, then master of the museum, selected the texts for the mass. If you wish to buy Karl Jenkins' Armed Man, please click
Vocal Scores
and then FILTER BY COMPOSER, or see below for more.
In addition to extracts from the Ordinary of the Mass, the text incorporates words from other religious and historical sources, including the Islamic call to prayer, the Bible (e.g. the Psalms and Revelation, and the Mahabharata). Writers whose words appear in the work include Rudyard Kipling, Alfred Lord Tennyson, and Sankichi Toge, who survived the Hiroshima bombing but died some years later of leukaemia.
The Armed Man charts the growing menace of a descent into war, interspersed with moments of reflection; shows the horrors that war brings; and ends with the hope for peace in a new millennium, when "sorrow, pain and death can be overcome". It begins with a representation of marching feet, overlaid later by the shrill tones of a piccolo impersonating the flutes of a military band with the 15th-century French words of "The Armed Man". After the reflective pause of the Call to Prayer and the Kyrie, "Save Us From Bloody Men" appeals for God's help against our enemies in words from the Book of Psalms.
The Sanctus has a military, menacing air, followed by Kipling's "Hymn Before Action". "Charge!" draws on words from John Dryden and Jonathan Swift, beginning with martial trumpets and song, but ending in the agonised screams of the dying. This is followed by the eerie silence of the battlefield after action, broken by a lone trumpet playing the Last Post. "Angry Flames" describes the appalling scenes after the bombing of Hiroshima, and "Torches" parallels this with an excerpt from the Mahabharata, describing the the terror and suffering of animals dying in fire. Agnus Dei is followed by "Now the Guns have Stopped", written by Guy Wilson himself as part of a Royal Armouries display on the guilt felt by some returning survivors of World War I. After the Benedictus, "Better is Peace" ends the mass on a note of hope, drawing on the hard-won understanding of Lancelot and Guinevere that peace is better than war, and on the text from Revelations: "God shall wipe away all tears".
Click here
to view all items related to Jenkins' Armed Man.