Pronunciation CDs for Singing in German or Hebrew
Choral Symphony & Choral Fantasia Pronunciation CD
Prices From:
$20.24
In stock
Item Price: $20.24
Out of stock
We do apologise but this item is currently out of stock.

We replenish the stock every day so please do go ahead with your order.

If for some reason we cannot despatch within 5 working days we will email you with an estimated delivery date and the option to cancel if you wish.

Thank you for your patience
Select your currency:
PN002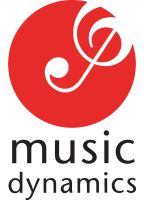 To hear a sample please click below
The guide book is broken down into 3 parts:
The ChoraLine Guide to Singing in German

A List of Sounds and Symbols

The Text of the Choral Works (Ludwig van Beethoven, Choral Symphony and Choral Fantasia)
Throughout the guide book a reference is made to the specific track to listen to on the CD.
The CD works in conjunction with the guide book:
Native speakers used for all languages

Clear examples of all language components

Pauses left to repeat the examples

Learn at your own pace

Narrator guides you and introduces sections
The objective of the Pronunciation Guide is to improve your knowledge and confidence when singing in German.