Vocalzone Throat Pastilles
Keep a Clear Voice
Price: $6.74
In stock
Item Price: $6.74
Out of stock
We do apologise but this item is currently out of stock.

We replenish the stock every day so please do go ahead with your order.

If for some reason we cannot despatch within 5 working days we will email you with an estimated delivery date and the option to cancel if you wish.

Thank you for your patience
Select your currency:
VZ1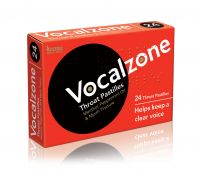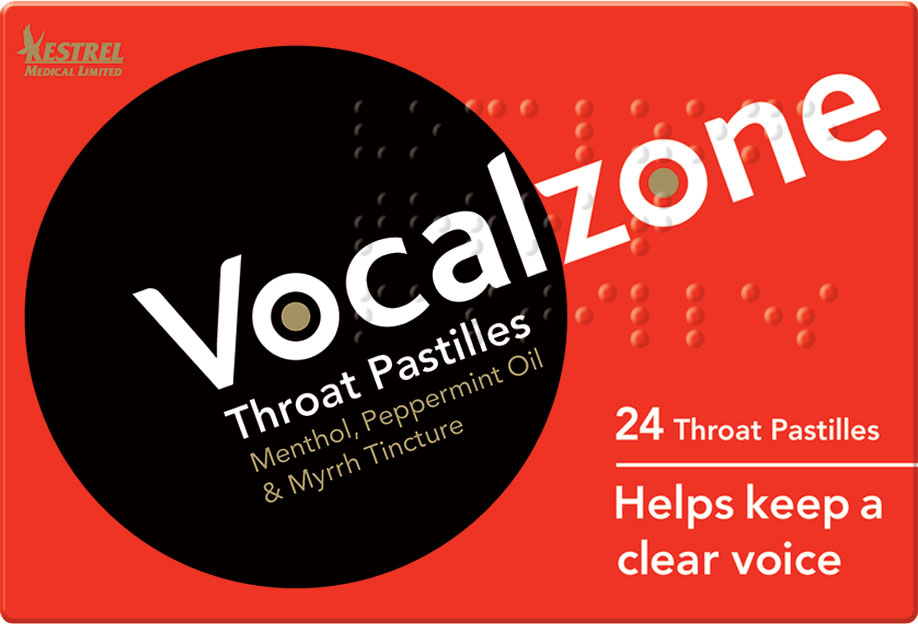 Vocalzone Throat Pastilles are a unique blend of natural ingredients formulated to provide powerful relief from irritated throats caused by excessive singing and speaking.
Vocalzone is ideal for professional and amateur singers. Vocalzone can also relieve the irritation of the throat caused by the common cold.
Vocalzone is the only throat pastille available in the UK that contains Myrrh as an active ingredient. Myrrh is anti-inflammatory, analgesic, antiseptic, astringent and antimicrobial. Myrrh has been used to treat sore throats, inflamed gums, tonsillitis and mouth ulcers for many years.
Current Vocalzone users include Sir Tom Jones and Katherine Jenkins.
"I've got one in my mouth right now - they're vocal lozenges that were made for singers. A fella put me on to them in the '60s."
"I always use Vocalzones before a performance. I find they really help with the clarity of my voice"
CHOIR DISCOUNT CODE - this does apply to Vocalzones - please enter your code into the discount code box on the Shopping Basket Page and click the green arrows on the right hand side of the box to see the amount saved.
If your choir does not have a CHOIR DISCOUNT CODE please click here and we will be happy to set one up for your choir within the next 24 hours.