Vocalzone Throat Pastilles
Keep a Clear Voice
Price: $8.09
In stock
Item Price: $8.09
Out of stock
We do apologise but this item is currently out of stock.

We replenish the stock every day so please do go ahead with your order.

If for some reason we cannot despatch within 5 working days we will email you with an estimated delivery date and the option to cancel if you wish.

Thank you for your patience
Select your currency:
VZ1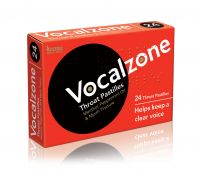 FAST SERVICE
Please order before 3pm for 'same day despatch' (1st Class Royal Mail)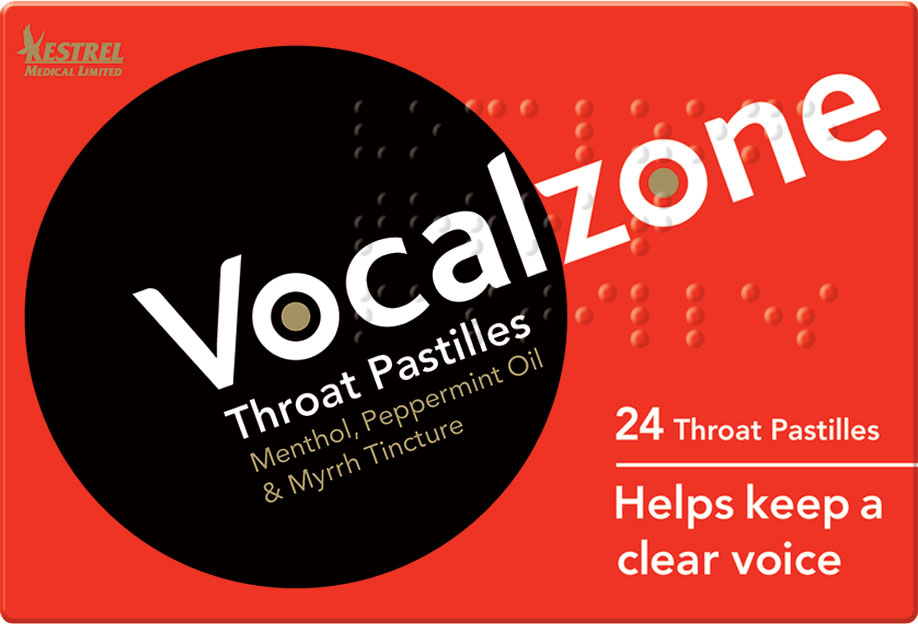 Vocalzone throat pastilles are world-renowned. Specially formulated for singers, actors and voice professionals.
A firm favourite among choral singers and ChoraLine customers, these pastilles contain a unique blend of natural ingredients to provide fast acting and effective relief from vocal strain. Vocalzone can also relieve the irritation of the throat caused by the common cold.
Vocalzone is the only throat pastille available in the UK that contains Myrrh as an active ingredient. Myrrh is anti-inflammatory, analgesic, antiseptic, astringent and antimicrobial. Myrrh has been used to treat sore throats, inflamed gums, tonsillitis and mouth ulcers for many years.
These pastilles are an essential part of any professional or amateur singer's concert preparations - they are used by Katherine Jenkins and Sir Tom Jones, who describes them as 'the best throat pastilles in the world'!
24 pastilles per pack, 3 flavours available - why not buy a pack of each to keep your concert prep varied and exciting?
- Natural ingredients
- Soothes the throat with menthol, liquorice extract, peppermint oil and myrrh tincture
- No numbing agents
- Free from sugar, lactose, gluten and caffeine
- Suitable for vegans
- Natural ingredients