Choral Clinic - Vocal Tutorials
3. INTERMEDIATE
Prices From:
$12.79 - $17.91
In stock
Item Price: $12.79
Out of stock
We do apologise but this item is currently out of stock.

We replenish the stock every day so please do go ahead with your order.

If for some reason we cannot despatch within 5 working days we will email you with an estimated delivery date and the option to cancel if you wish.

Thank you for your patience
Select your currency:
CCI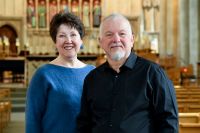 Special Tip!
If you order 'EasyPlay' you will receive an email with a blue link to click to use on your PC/Laptop and the rehearsal recording will also upload into the PURCHASED MUSIC section in the ChoraLine App to use on your Phone/Tablet/iPad.
Please click here to watch a video on how to use the App and a 'step by step' guide on how to set up on your Phone and Tablet.

How to order
1. Please click in the circle above by your voice part
(Soprano, Alto, Tenor, Bass) at the top of this page just below the price
3. Click Add to Basket for 'EasyPlay'
4. Click Buy From Presto Music for a CD

Choral Clinic - Singing Tutorials
The ChoraLine team are delighted to be working with Deborah Miles-Johnson and Brian Parsons from Choral Clinic in developing a complete range of choral singing tutorials from beginner through to advanced.
Debbie and Brian met at the Royal College of Music where their initial choral experience together in the first term was JS Bach's monumental Mass in B minor.
Since then their individual careers have included work with all the major UK choirs and ensembles including the Monteverdi Choir, the Schutz Choir, The Sixteen, The Tallis Scholars, and London Voices. They both were full-time members of the BBC Singers for many years, and also performed in productions at English National Opera, the Royal Opera House, Covent Garden, Glyndebourne and Wexford Festival Opera.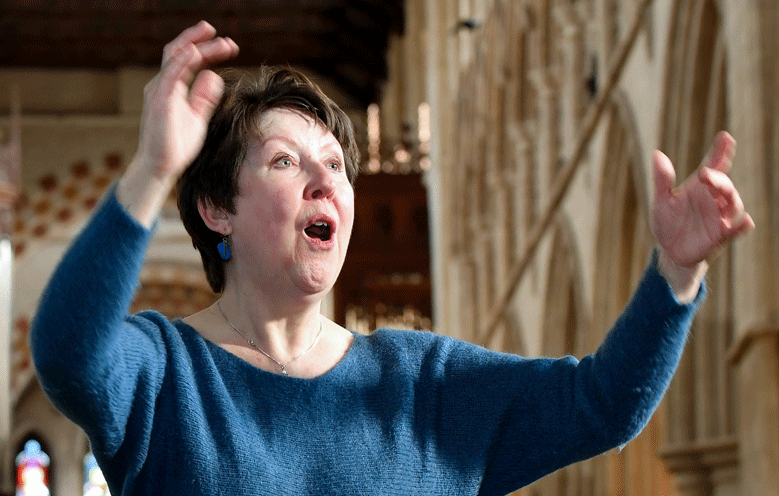 Brian and Debbie both teach at an international level, privately and on summer schools. Brian has given masterclasses for Floral Opera, London; the Cergy Pontoise, Angers, and Grenoble Conservatoires, France, and Debbie has visited Sydney, Australia, and Hong Kong to teach and give masterclasses.
These tutorials have been specially created for singers with all levels of experience - with the exercises and extracts linking across the whole range so you gain in expertise and experience as you move from one level up to the next.
We have shown all the tutorials below. Please click the play button below for advice from Debbie and Brian on which level is right for you:
Please click on the link below to select the most appropriate singing tutorial for you:
Beginner Male
Beginner Female
Elementary Soprano
Elementary Alto
Elementary Tenor
Elementary Bass
For 'Intermediate' please click in the circle above by your voice part
Advanced Soprano
Advanced Alto
Advanced Tenor
Advanced Bass