Vocal Scores - Anthems
Mealor, P: The Paul Mealor Collection: Favourite Anthems and Partsongs NOVELLO
VSA5 NOV294503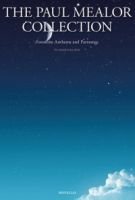 SERVICE - ChoraLine
If you order before 3pm we will despatch (1st Class Royal Mail) on the same day and you can call us on 01285 644845 for orders and advice.
Title: The Paul Mealor Collection: Favourite Anthems and Partsongs (SATB)
Composer: Mealor, Paul
Arrangement: SATB (SATB)
Media: Sheet Music
Language: English
Pages: 104
Category: Vocal & Choral » Choral » SATB
Publisher: Novello & Co
Catalogue Number: MUSNOV294503
Catalogue Number: 9781783055708
Catalogue Number: NOV294503
ISBN: 9781783055708 (1783055707)
Date Published: 21 Feb 2014
A collection featuring several of Paul Mealor's most popular works, as well as some of his more recent pieces, arranged for SATB Choir. This collection follows the matching folio to the bestselling Decca album.
Table of Contents
Ave Verum

Blessing

How Beautiful Upon The Mountains

I Am The Gentle Light

I Pray

In My Dreams

Let All The World

She Walks In Beauty

Sleep On

Ubi caritas

Wherever You Are

With A Friend Like You