Bach Motet No 2 (Der Geist hilft) Vocal Score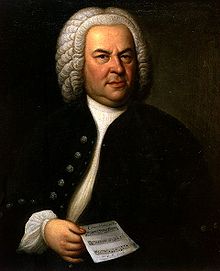 Vocal Scores for Bach's Motet 2 (Der Geist Hilft)
Der Geist hilft unser Schwachheit auf (The Spirit gives aid to our weakness), BWV 226,was composed in Leipzig in 1729 for the funeral of Johann Heinrich Ernesti.
The most popular vocal score for Bach's Motet 2 is shown below.
Rehearsal recordings to help learn your voice part (Soprano, Alto, Tenor, Bass) are described below.
Full Video Version to hear the work in full is also below
The Breitkopf edition of Bach's Motet (Der Geist hilft) is in German for mixed choir.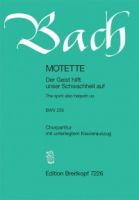 Catalogue Number: EB7226
ISMN:9790004173671
Please click here if you wish to order and further vocal score information
Please order by 3pm to be despatched today




Bach composed this 8-voice (double-choir) motet for the Gedächtnispredigt (memorial sermon) at the funeral service, October 30, 1729, for Johann Heinrich Ernesti, rector of the Thomas School and Professor of Poetry at the University of Leipzig, who had died couple of days earlier. Bach's rapport with him had been most friendly, unlike his dealings with his successor, Johann August Ernesti, who was not related. Yet Bach does not display his own personal affection for the deceased Rector in this motet, but confines himself to translating the Biblical texts that he had chosen into music. He does this by dividing the libretto into three parts: two Biblical quotes and then a final chorale verse.

The central theme of the motet is to show how the Holy Spirit influences human lives. Bach has chosen two verses from Paul's Epistle to the Romans 8: 26, 27 and the third stanza of the chorale by Martin Luther to illustrate this in words and in music.
For further information of Bach's Motet 2 (Der Geist hilft), please click here to visit the Wikipedia website




ChoraLine 'Voice Part' Rehearsal CDs & EasyPlay (Stream & Download)
Quick and Easy way to memorise your vocal line and practise between choir rehearsals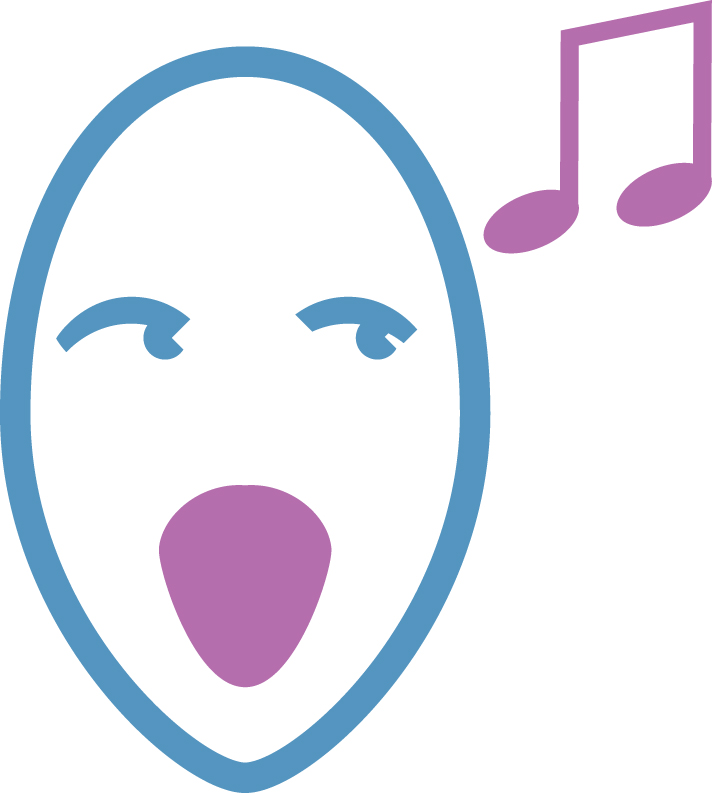 Know Your Notes Perfectly
Enhance Your Enjoyment when Singing
Learn With The Music
Shine In Your Choir
Sing With Confidence
Please click here to hear a ChoraLine sample for Motet 2 (Der Geist Hilft)




If you wish to have a CD of Bach's Motets to hear the whole work please click here and please do click on the video below to listen right away if you wish