Bach Motet No 3 (Jesu meine Freude) Vocal Score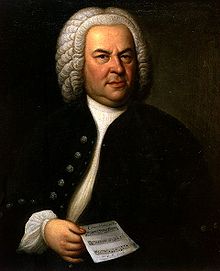 Jesu, meine Freude is a motet in five parts for unaccompanied choir, composed by Johann Sebastian Bach. The full title of the work is Motet No. 3 in E minor, BWV 227. If you wish to buy Bach Jesu meine Freude, please click
Vocal Scores
and then FILTER BY COMPOSER.
It was written in Leipzig in 1723 for the funeral of Johanna Maria Käsin, the wife of that city's postmaster. The 5th voice of the chorus is a second soprano part of harmonic richness, adding considerably to the tonal palette of the work as a whole.
The chorale melody on which it is based was by Johann Crüger (1653), and it first appeared in his Praxis pietatis melica. The German text is by Johann Franck, and dates from c. 1650. The words of the movement nos. 2, 4, 6, 8, and 10 are based on the Epistle to the Romans 8:1-2, 9-11. The scriptures here speak of Jesus Christ freeing man from sin and death. The chorale text is from the believer's point of view and praises the gifts of Jesus Christ as well as longing for his comforting spirit. It also abounds with stark contrasts between images of heaven and hell, often within a single section. Bach's vivid setting of the words heightens these dramatic contrasts resulting in a motet with an uncommonly wide dramatic range.
Click here
to view items related to this and the other Bach Motets