St John Passion Vocal Score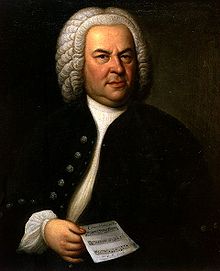 The St John Passion (in German: Johannes-Passion), BWV 245, is a sacred oratorio of Johann Sebastian Bach. The original Latin title: Passio Secundum Johannem translates to "The Suffering after John" and is rendered in English also as St. John Passion and in German as Johannespassion.
During the first winter that Bach was responsible for church music at the St. Thomas Church, Leipzig and the St. Nicholas Church, he composed the St John Passion for the Good Friday Vespers service of 1724.
The St John Passion is a dramatic representation of the Passion, as told in the Gospel of John, constructed of dramatically presented recitatives and choruses, commented by reflective chorales, ariosos, and arias, framed by an opening chorus and a final one, followed by a last chorale.
Compared to the St Matthew Passion, the St John Passion has been described as more extravagant, with an expressive immediacy, at times more unbridled and less "finished". If you wish to buy Bach's St John Passion, please click
Vocal Scores
and then FILTER BY COMPOSER, or see below for more.
Click here
to view items related to Bach's St John Passion