Britten St Nicolas Vocal Score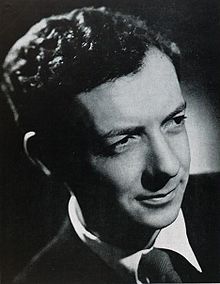 Benjamin Britten wrote the cantata Saint Nicolas in 1948 for the centennial celebrations of Lancing College in Sussex. Writing specifically for the resources available to him on this occasion, Britten scored the piece for mixed choir, tenor soloist, strings, piano duet, organ and percussion. Within this ensemble, the only professional musicians required were the tenor soloist, a string quartet to lead the other strings, and the percussionists. Saint Nicolas marks Britten's first professional work intended primarily for performance by amateur musicians. Now the cantata is frequently performed by youth and amateur ensembles. If you wish to buy Britten's St Nicolas, please click
Vocal Scores
and then FILTER BY COMPOSER, or see below for more.
The text of Saint Nicolas was written by Eric Crozier after extensive research into the legendary
life of Saint Nicholas, Bishop of Myra, Lycia. Crozier's libretto paints a dramatically bold portrait
of the saint's character, exaggerating the legends and glory that have accumulated over the centuries
around Nicolas' story. Britten's music enhances the drama of Crozier's text using striking contrasts
in instrumentation, vocal style, and musical textures.
Click here
to view all items related to Britten's Hymn to St Cecilia.