Bruckner
Anton Bruckner (4 September 1824 – 11 October 1896) was an Austrian composer known for his symphonies, masses, and motets. The former are considered emblematic of the final stage of Austro-German Romanticism because of their rich harmonic language, complex polyphony, and considerable length. Bruckner's compositions helped to define contemporary musical radicalism, owing to their dissonances, unprepared modulations, and roving harmonies.
BRUCKNER- Please click here to view everything we stock
BRUCKNER Choral Scores- Please click here
BRUCKNER ChoraLine- Please click here
BRUCKNER Performance CDs-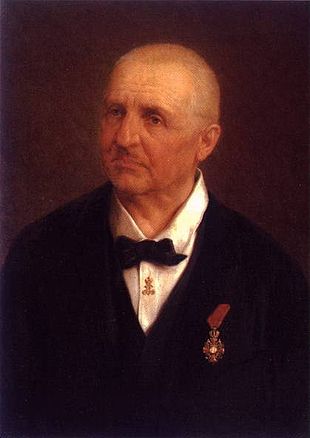 Unlike other radicals, such as Richard Wagner or Hugo Wolf who fit the enfant terrible mould, Bruckner showed extreme humility before other musicians, Wagner in particular. This apparent dichotomy between Bruckner the man and Bruckner the composer hampers efforts to describe his life in a way that gives a straightforward context for his music.

His works, the symphonies in particular, had detractors, most notably the influential Austrian critic Eduard Hanslick, and other supporters of Johannes Brahms, who pointed to their large size, use of repetition, and Bruckner's propensity to revise many of his works, often with the assistance of colleagues, and his apparent indecision about which versions he preferred. On the other hand, Bruckner was greatly admired by subsequent composers, including his friend Gustav Mahler, who described him as "half simpleton, half God".

Bruckner wrote a Te Deum, settings of various Psalms (including Psalm 150 in the 1890s), various motets (among them settings of Christus factus est pro nobis and Ave Maria), and at least seven Masses. His Requiem in D minor of 1849 is the earliest work Bruckner himself considered worthy of preservation. It shows the clear influence of Mozart's Requiem (also in D minor) and similar works of Michael Haydn. His early Masses were usually short Austrian Landmessen for use in local churches and did not always set all the numbers of the ordinary. The three Masses Bruckner wrote in the 1860s and revised later on in his life are more often performed. The Masses numbered 1 in D minor and 3 in F minor are for solo singers, chorus and orchestra, while No. 2 in E minor is for chorus and a small group of wind instruments, and was written in an attempt to meet the Cecilians (a group, prominent during Bruckner's time, who wanted to rid church music of instruments entirely) halfway. No. 3 was clearly meant for concert, rather than liturgical performance, and it is the only one of his Masses in which he set the first line of the Gloria, "Gloria in excelsis Deo", and of the Credo, "Credo in unum Deum", to music. (In concert performances of the other Masses, these lines are intoned by a tenor soloist in the way a priest would, with a line of plainsong).

Click here to view all items related to Anton Bruckner.