Charpentier Te Deum Vocal Score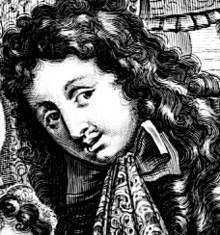 Marc-Antoine Charpentier composed his grand polyphonic motet Te Deum (H. 146) in D major probably between 1688 and 1698, during his stay at the Jesuit Church of Saint-Louis in Paris, where he held the position of musical director. The work is written for the group of soloists, choir, and instrumental accompaniment. If you wish to buy Charpentier's Te Deum, please click
Vocal Scores
and then FILTER BY COMPOSER, or see below for more.
Charpentier authored six Te Deum settings, although only four of them have survived. It is thought that the composition have been performed to mark the victory celebrations and the Battle of Steinkirk in August, 1692. The prelude to this setting is well-known in Europe, since it is used as the theme music for the broadcasting of the European Broadcasting Union (the organisation behind the Eurovision Song Contest). This theme was also used for the introduction of "The Olympiad" films of Bud Greenspan.
The composition consists of these parts:
* Prélude
* Te Deum laudamus
* Te aeternum Patrem
* Pleni sunt coeli et terra
* Te per orbem terrarum
* Tu devicto mortis aculeo
* Te ergo quaesumus
* Aeterna fac sum Sanctis tuis
* Dignare, Domine
* In te, Domine, speravi
Charpentier considered the key D-major as "bright and very warlike". The instrumental introduction, composed in the form of rondo, precede the first verset, led by the bass soloist. The choir and other soloists join gradually. Charpentier apparently intended to orchestrate the work according to the traditional exegesis of the Latin text. The choir thus predominates in the first part (verset 1-10, praise of God, heavenly dimension), and individual soloists in the second part (verset 10-20, Christological section, secular dimension). In subsequent versets, nos. 21-25, both soloists and choir alternate, and the final verset is a large-scale fugue written for choir, with a short trio for soloists in the middle.
The composition is orchestrated for eight soloists and choir, accompanied with the instrumental ensemble of one violin, two violas, double bass violon, flute, oboe, and bassoon. The continuo part is performed by organ, and it can be supported by a viola da gamba.
Click here
to view all items related to Charpentier's Te Deum.