Chorus Backing Track
OUR FIRST EVER!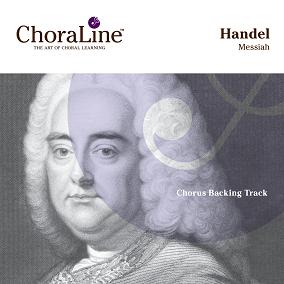 A Chorus Backing Track is a high quality digital reproduction of the vocal score, represented by an organ and mixed choir.
This recording is specifically made to assist choral directors and choral singers when learning the Soprano, Alto, Tenor, Bass (SATB) chorus parts and does not include some of the longer solo sections.
For accuracy of 'pitch' the words are not sung but represented by a 'choir note' for each SATB vocal line.
FOR CHORAL DIRECTORS
Hear the whole work without performance interpretation

Use at choir rehearsals when an accompanist is not available

Use as a teaching reference
FOR CHORAL SINGERS
Hear the score as 'music' represented by an organ and mixed choir

Hear all the chorus parts at the correct pitch

Rehearse your part as you sing with the whole choir