Mozart Misericordias Domini Vocal Score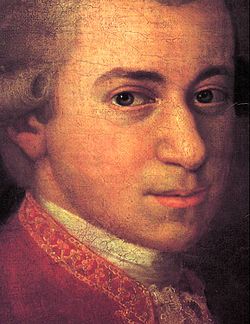 If you wish to buy Mozart's Misericordias Domini, please click
Vocal Scores
and then FILTER BY COMPOSER, or see below for more.
Misericordias Domini K222, scored for choir, strings and organ, was written in 1775 in Munich, where a new opera had been commissioned. In a Letter to Padre Martini Mozart enclosed his composition for his teacher's approval, explaining that it had been written in some haste for performance at high Mass the following Sunday. The offertory setting, with its deployment of counterpoint, won Padre Martini's unstinting praise, meeting, as he said, all the demands of modern music.
Click here
to view all items related to Mozart's Misericordias Domini.