Mozart Requiem Vocal Score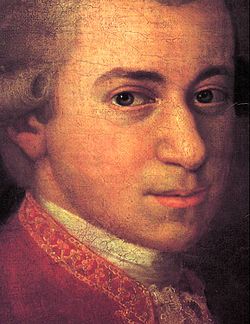 Please click here to view the various editions of Mozart Requiem Vocal Scores we stock
The Requiem Mass in D minor (K. 626) by Wolfgang Amadeus Mozart was composed in Vienna in 1791 and left unfinished at the composer's death. A completion by Franz Xaver Süssmayr was delivered to Count Franz von Walsegg, who had anonymously commissioned the piece for a requiem mass to commemorate the February 14 anniversary of his wife's death. If you wish to buy Mozart's Requiem, please click
Vocal Scores
and then FILTER BY COMPOSER, or see below for more about Mozart Requiem score.
Many myths and controversies surrounded the piece, especially around how much of the piece was completed by Mozart before his death. The autograph manuscript shows the finished and orchestrated introit in Mozart's hand, as well as detailed sketches of the Kyrie and the sequence Dies irae as far as the first nine bars of "Lacrimosa", and the vocal parts of the offertory. It cannot be shown to what extent Süßmeyr may have depended on now lost "scraps of paper" for the remainder; he later claimed the Sanctus and Agnus as his own.
Walsegg probably intended to pass the Requiem off as his own composition, as he is known to have done with other works. This plan was fustrated by a public benefit performance for Mozart's widow Constanze. A modern contribution to the mythology is Peter Shaffer's 1979 play Amadeus, in which the mysterious messenger with the commission is the masked Antonio Salieri who intends to claim authorship for himself.
The Requiem is scored for 2 basset horns in F, 2 bassoons, 2 trumpets in D, 3 trombones (alto, tenor & bass), timpani (2 drums), violins, viola and basso continuo (cello, double bass, and organ or harpsichord). The vocal forces include soprano, contralto, tenor, and bass soloists and a SATB mixed choir.
The Requiem has a complex history, riddled with deception and manipulation of public opinion. The work was commissioned by Count Franz von Walsegg in July 1791 who wanted to pass off the work as his own, so the circumstances of the commission were kept secret. Upon Mozart's death, his widow Constanze had the work completed by other composers, but to receive final payment, their assistance had to remain a secret. At the same time, Constanze wanted to present the work as having been written by Mozart to completion, so as to receive revenue from the work. When it became known that others besides Mozart had a hand in writing the Requiem, Constanze insisted that Mozart left explicit instructions for the work's completion.
With all of these levels of deceptions and secrets, it is inevitable that many myths would emerge with respect to the circumstances of the work's completion. One series of myths surrounding the Requiem involves the role Antonio Salieri played in the commissioning and completion of the Requiem and in Mozart's death generally. While the most recent retelling of this myth is Peter Shaffer's play Amadeus and the movie made from it, it is important to note that the source of misinformation was actually a 19th century play by Alexander Pushkin, Mozart and Salieri, which was turned into an opera by Rimsky-Korsakov and subsequently used as the framework for Amadeus.
Click here
to view all items relating to the Mozart Requiem.