Orff
Carl Orff (July 10, 1895 – March 29, 1982) was a 20th-century German composer, best known for his cantata Carmina Burana (1937). In addition to his career as a composer, Orff developed an influential method of music education for children.
ORFF-Please click here to view everything we stock
ORFF Choral Scores- Please click here
ORFF ChoraLine- Please click here
ORFF Performance CDs- Please click here
ORFF Singing Set- Please click here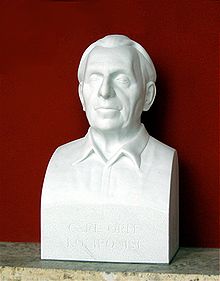 Orff is most known for Carmina Burana (1937), a "scenic cantata". It is the first of a trilogy that also includes Catulli Carmina and Trionfo di Afrodite. Carmina Burana reflected his interest in medieval German poetry. Together the trilogy is called Trionfi, or "Triumphs". The composer described it as the celebration of the triumph of the human spirit through sexual and holistic balance. The work was based on thirteenth-century poetry found in a manuscript dubbed the Codex latinus monacensis found in the Benedictine monastery of Benediktbeuern in 1803 and written by the Goliards; this collection is also known as Carmina Burana. While "modern" in some of his compositional techniques, Orff was able to capture the spirit of the medieval period in this trilogy, with infectious rhythms and easy tonalities. The medieval poems, written in Latin and an early form of German, are often racy, but without descending into smut. "Fortuna Imperatrix Mundi", commonly known as "O Fortuna", from Carmina Burana is often used to denote primal forces, for example in the Oliver Stone movie The Doors.

Click here to view all items related to Carl Orff.