Parry
Sir Charles Hubert Hastings Parry, 1st Baronet (27 February 1848 – 7 October 1918) was an English composer, teacher and historian of music.
PARRY- Please click here to view everything we stock
PARRY Choral Scores- Please click here
PARRY ChoraLine- Please click here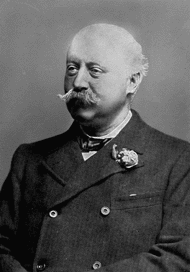 Parry's first major works appeared in 1880. As a composer he is best known for the choral song "Jerusalem", the coronation anthem "I was glad" and the hymn tune "Repton", which sets the words "Dear Lord and Father of Mankind". He was director of the Royal College of Music from 1895 until his death and was also professor of music at the University of Oxford from 1900 to 1908. He also wrote several books about music and music history. Some contemporaries rated him as the finest English composer since Henry Purcell, but his academic duties prevented him from devoting all his energies to composition.

(Article based on Wikipedia entry for Parry)

Click here to view all items related to Parry.