Stainer
Sir John Stainer (London, 6 June 1840 – Verona, 31 March 1901) was an English composer and organist whose music, though not generally greatly admired today (with the possible exception of The Crucifixion), was much performed during his lifetime.
STAINER-Please click here to view everything we stock
STAINER Choral Scores- Please click here
STAINER ChoraLine- Please click here
STAINER Performance CDs- Please click here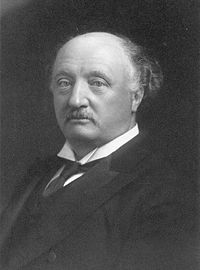 His work as choir trainer and organist, however, set standards for Anglican church music which are still influential. He was also active as an academic, becoming professor of music at Oxford University in 1889. According to Peter Charlton's Stainer biography, Arthur Sullivan's tribute to Stainer was blunt and memorable: "He is a genius".

Stainer was born in Southwark, London, on 6 June 1840. As a boy, he sang in the choir of St Paul's Cathedral. A house in the present choir school is named after him. At the age of 16, he was appointed by Sir Frederick Ouseley to the post of organist at the newly founded St. Michael's College, Tenbury. Because of a childhood accident, Stainer had lost the use of one eye; for a brief period in 1875 he lost that of the other too.

In 1860 he became organist at Magdalen College, Oxford, moving to St Paul's Cathedral in 1872. Thirteen years afterwards, he was awarded an honorary degree by Durham University; and he became professor of music at Oxford University in 1889. He conducted pioneering research into early music, notably the output of Guillaume Dufay, then scarcely known even among experts. He also contributed a small treatise, Composition, to the famous series of Novello musical primers. In recognition of his services to British music-making, he received a knighthood from Queen Victoria in 1888.

Stainer died in Verona of heart failure on 31 March 1901, at the age of 60. His funeral was held on 6 April at St Cross Church, Holywell, Oxford, and the surrounding streets were filled with mourners.

Stainer's output of sacred music was extensive, including the Passion cantata or oratorio The Crucifixion (1887), the Sevenfold Amen (this latter piece especially admired by the lexicographer Sir George Grove), and numerous hymn tunes, including "Cross of Jesus", "All for Jesus" (both from The Crucifixion), and "Love Divine". His evening canticles (Magnificat and Nunc dimittis) are occasionally revived, as are the anthems How beautiful upon the mountains and I saw the Lord.

His work as composer has lost most of its critical reputation since his death. The Crucifixion is one of the few major works of his that is still regularly performed. It is often given in English churches during Holy Week and forms part of the repertoire of numerous choirs. He also made a lasting contribution to the music of Christmas in his Christmas Carols New and Old (1871), produced in collaboration with the Revd H. R. Bramley, which marked an important stage in the revival of the Christmas carol. The book includes Stainer's arrangements of what were to become the standard versions of "What Child Is This", "God Rest Ye Merry Gentlemen", "Good King Wenceslas", "The First Nowell", and "I Saw Three Ships", among others.