Tips on Using EasyPlay on your PC & Laptop
Please note if you plan to use ChoraLine on your Phone & Tablet (iPad) please click here as we recommend you use our new App.
Tips on Using EasyPlay on your PC & Laptop
*Please click on the Blue EasyPlay Link which is in the email sent to you after you made your purchase - if you cannot see the email please check your 'junk/spam' folders.
*After clicking the EasyPlay link this takes you to our server where all the files are stored.
*All the files have been quality checked
EasyPlay 1 : STREAMING
Click the purple play button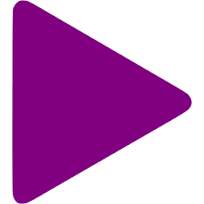 and you should hear the Narrator speaking - this is 'streaming' and you can click on any of the movements listed to 'stream' providing you have internet access.
***
Downloading:
All the 'download options' (EasyPlay 2, 3 and 4) have been fully tested and so if you are experiencing problems this is due to either an interuption with your internet access whilst downloading or a 'setting' on your device (Phone, Tablet, PC, Laptop):
1. Interuptions during the downloading process - Repeat the process by clicking on the link in the email sent to you after you made your purchase.
2. Security settings on your device can restrict the number and/or size of downloads - Reset or remove the restrictions and try again clicking on your email link - For some older 'Apple' devices these settings were part of the 'default' initial set up.
3. Old versions of 'browsers' (safari, chrome, explorer, bing) can cause issues - Update to the latest version. Feedback from other singers suggests 'Chrome' to be the best option.
4. Mixed up and lost Tracks - EasyPlay 3 (used to download all the MP3 files at the same time) works very well on most devices but some, during the download process, 'sort & store' the files using different methods - alphabetically, numerically, by size of file, by data content - all of which can mix up, unname and even loose some of the MP3 files - adjust the settings within your device or please use EasyPlay 4.
EasyPlay 2 : Download INDIVIDUAL MP3 Files
Save specific files to your PC, Laptop, Tablet & Phone.
Just click where it says 'Download mp3' for the specific track you require.


EasyPlay 3 : Download ALL MP3 Files
This option will trigger a simultaneous download of each file to your PC, Laptop, Tablet & Phone.
On some devices there are set limits to the number of simultaneous downloads.
Please use 'EasyPlay 2' to download any missing files.
EasyPlay 4 : Download a ZIP folder
This ZIP Folder contains all the mp3 files, front cover image & back cover track listing.
The device you download to requires software (eg Winzip) to open the folder and you can then play or move into your media player (eg Itunes).
Many thousands of singers, all over the world, use Choraline EasyPlay for whom it works perfectly.
If you are new to 'streaming' and 'downloading' digital files it can take a little while to learn but you will quickly become an expert!