War Story
WAR STORY
A brand new vocal score
with a gripping and emotional accompanying narrative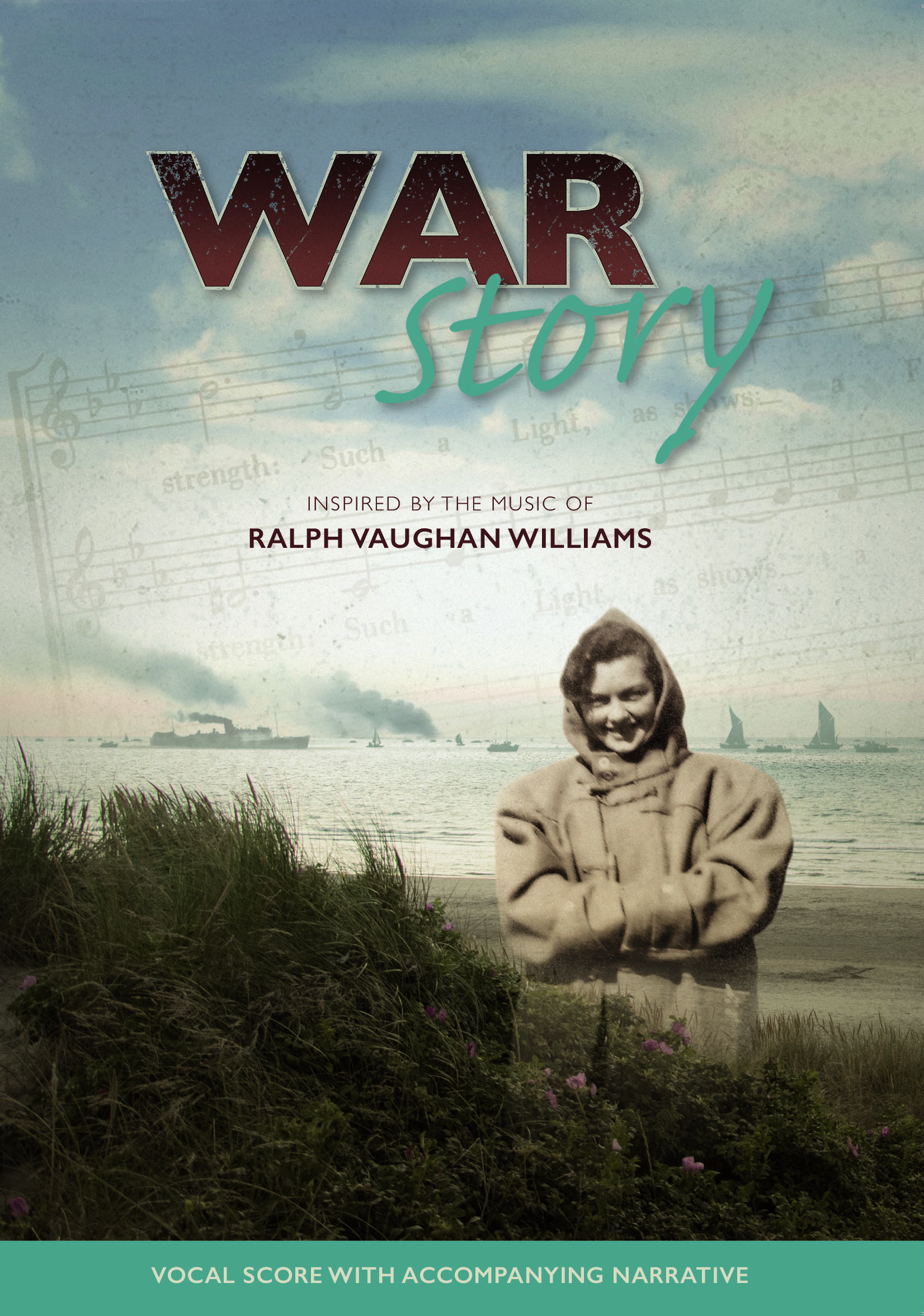 "In the fading winter light, Rose and Karensa stand silently on the headland, blankets pulled tight around their shoulders. The men have been late before, but never this late…"
WAR STORY is an innovative and exciting new opportunity for choirs. Within the pages of this beatifully designed score, you will find a carefully chosen selection of choral works by Ralph Vaughan Williams. The music is interwoven with an original narrative, which tells the gripping and emotional story of a family living in Cornwall through both World Wars.
The story combines historical fact with the echoes of local tales, and its themes of grief, joy and courage are brought to life through these wonderful Vaughan Williams compositions:
The Spring Time of the Year
The Dark Eyed Sailor
The Garden of Proserpine
Just as the Tide was Flowing
The Call
On the Beach at Night Alone
Let All the World in Every Corner Sing




Click here to listen to the narration and excerpts from each piece of music
Please email music@choraline.com to receive a free perusal copy of the score.
Individual copies can be purchased here and please email us for bulk order discounts




ChoraLine rehearsal recordings for War Story are available in CD and digital formats, to help your singers learn their notes perfectly. Once you have placed your vocal score order, our helpful staff will be on-hand to help you design promotional materials and promote your War Story concert.
A performance of War Story last approximately 65 minutes. You may wish to perform it alongside another Ralph Vaughan Williams work, such as Dona nobis pacem, to comprise an unforgettable Gala event! Please get in touch and discuss your plans with us - we can tailor a bespoke package of scores, rehearsal recordings and promotional material to suit your choir's needs.
Email music@choraline.com for more information.
WAR STORY was commissioned by ChoraLine - its publication celebrates 25 years of providing specialist services to Choral Singers & Choirs.