Choir Folders Bulk Order Prices
We are delighted to supply top quality Choir Folders in three colours - Maroon, Navy and Black.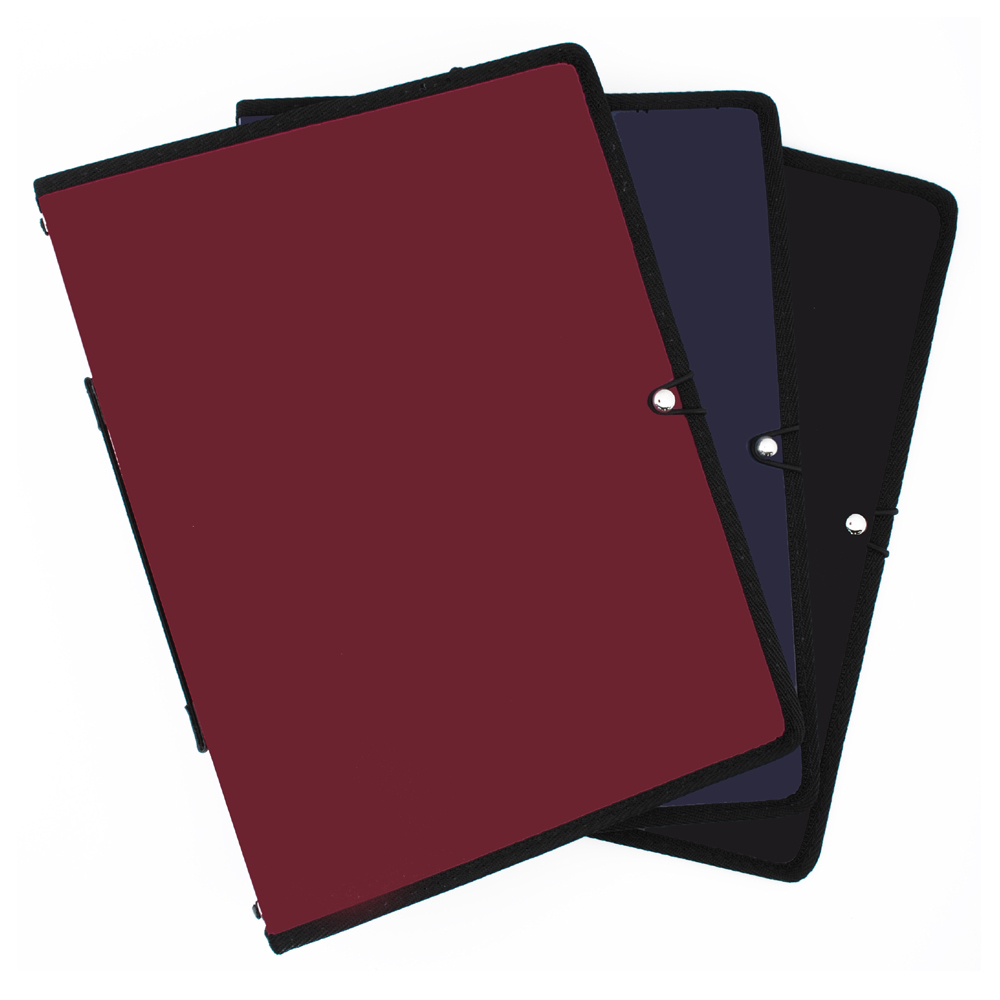 We have shown our 2014 prices on this page below, for plain and printed folders, so you know the exact costs.
Please order by the most convenient way for you:
1 Order On-line by completing the form at the bottom of this page
2 Order by Email martin@musicdynamics.co.uk
3 Order by Phone by calling Martin on 0845 304 5070
We are confident
our prices are excellent for these high quality choir folders and happy to send you a perusal folder to
check the quality and colour is exactly what you are after.
If you wish to print your choir emblem, school crest or company logo on the front of your choir folders this can be easily arranged, please see below on this page for more information on Printed Folders and a full breakdown of the exact costs.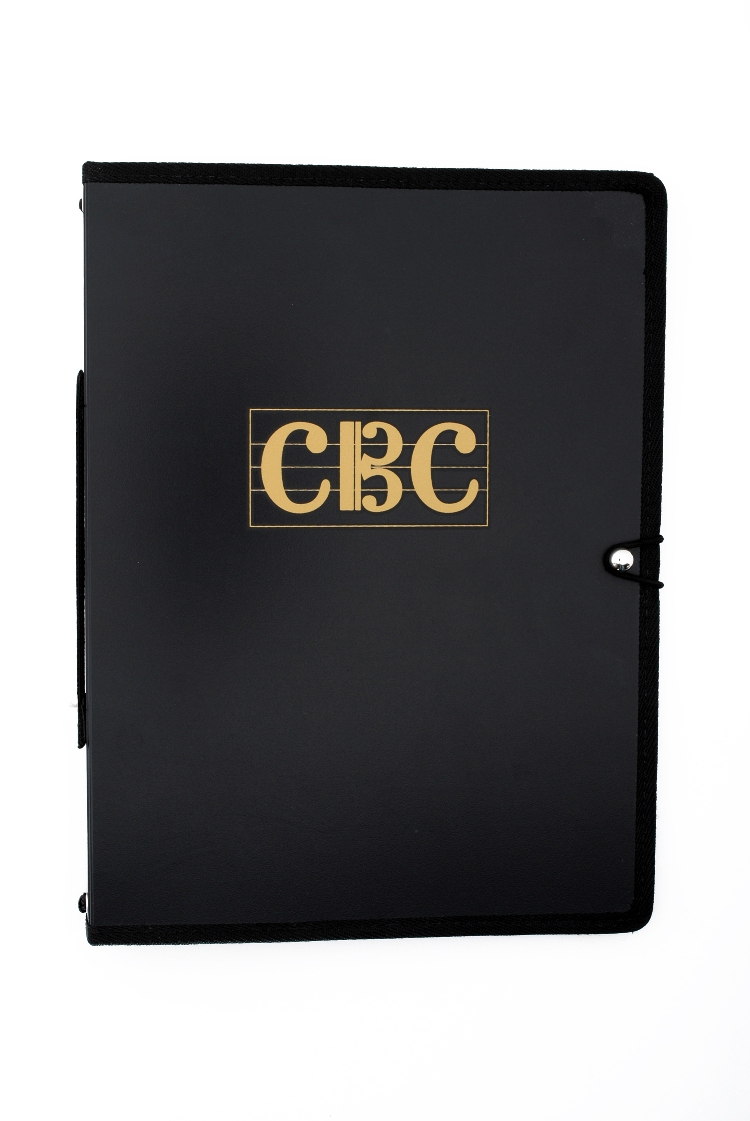 Letter Received 12th June 2013
Dear Martin
Thank you so much for our new folders. I must compliment you on your excellent prompt service.
Angela Cass - Woodford Singers
Email received 20th May 2013:
Good Morning Martin
I just wanted to let you know how delighted everyone is with the folders.
Choir members had a rehearsal last Saturday afternoon and the folders
had arrived and were distributed out to everyone. They really are superb.
Many thanks for all your help and advice.
Christine Gardner - Derbyshire Federation Choir
We look after over 600 choirs, choral societies, schools and universities and have received excellent feedback on our choir folders:
"very good quality folders, all the features one wants, and very light" - BARTS Choir with 600 members.
"I am emailing to confirm the folders arrived this afternoon. They are great, thank
you so very much"
- Manchester Chorale
"We are delighted with our school choir folders and thank you for your fast service"
* The folders are very well made in durable polypropylene, lightweight, strong and stiff so will not flop open.

* The choir folders features 10 retention cords (2 x 5) which are thick enough not to cut into the music pages and are welded on the outside spine so that the sporadic problem of cords ravelling and untying is avoided.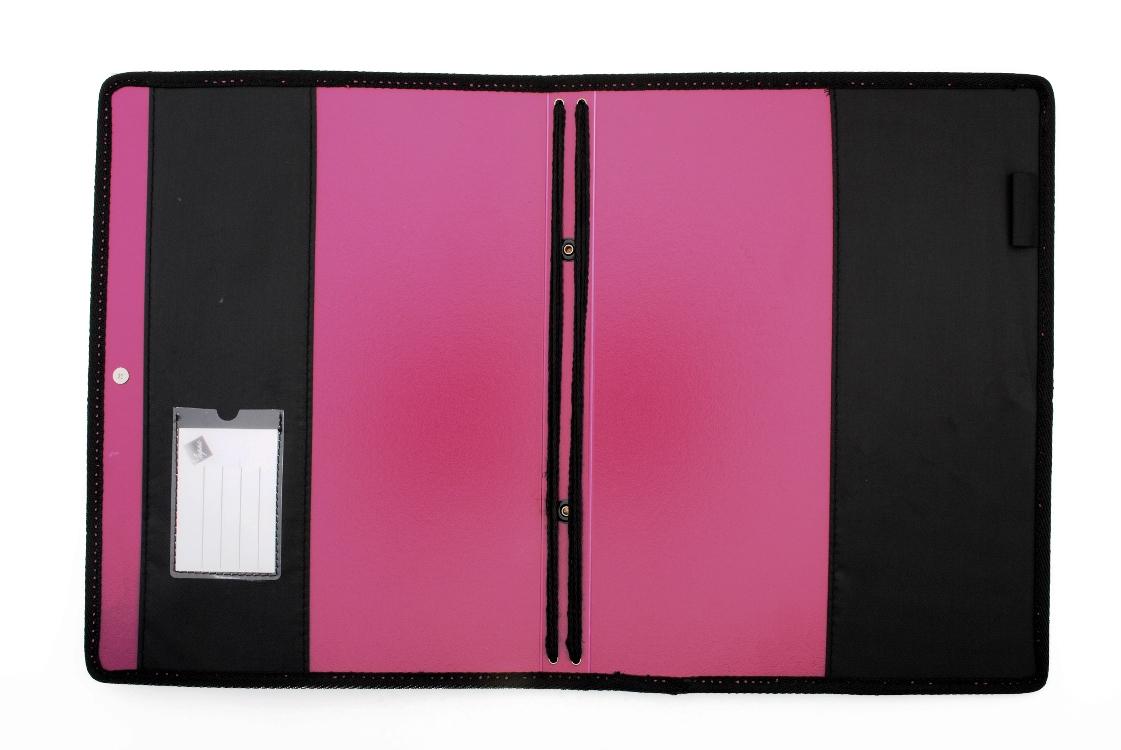 * Smaller scores may be accommodated by the strong nylon pockets on both inside covers (unlike many choir folders which have clear plastic pockets which stretch).

*The spine is wide enough to accept a Watkins Shaw Messiah score [one of the thickest], as well as Carmina Burana [one of the biggest].

*There is a pencil loop on the inside back cover, a name card holder and a closure stud on the front cover.

*On the back of the folder there is an expandable hand-strap so you can easily hold the folder with one hand leaving the other to turn over the page.
Delivered via an excellent courier company
Invoice Enclosed with 30 days to Pay or pay up-front with a card
PLAIN FOLDERS - Prices shown for 11 to 49 folders - Black, Navy Maroon
If you are in a rush we can provide a 'same day service' if you order before 3pm (Monday to Friday).
The prices shown below include UK delivery and VAT so there are no extra costs:
11 Folders : £68.70
12 Folders : £74.40
13 Folders : £80.10
14 Folders : £85.80
15 Folders : £91.50
16 Folders : £97.20
17 Folders : £102.90
18 Folders : £108.60
19 Folders : £114.30
20 Folders : £120.00
21 Folders : £125.70
22 Folders : £131.40
23 Folders : £137.10
24 Folders : £142.80
25 Folders : £148.50
26 Folders : £154.20
27 Folders : £159.90
28 Folders : £165.60
29 Folders : £171.30
30 Folders : £179.50
31 Folders : £185.20
32 Folders : £190.90
33 Folders : £196.60
34 Folders : £202.30
35 Folders : £208.00
36 Folders : £213.70
37 Folders : £219.40
38 Folders : £225.10
39 Folders : £230.80
40 Folders : £236.50
41 Folders : £242.20
42 Folders : £247.90
43 Folders : £253.60
44 Folders : £259.30
45 Folders : £265.00
46 Folders : £270.70
47 Folders : £276.40
48 Folders : £282.10
49 Folders : £287.80
PLAIN FOLDERS - Price for 50 or more folders - Black, Navy Maroon
Price per Folder : £5.40
UK Delivery Charge (regardless of how many folders): £10
If you are in a rush we also provide a 'same day service' as long as you order before 3pm Monday to Friday.
There are no hidden costs, the prices shown include VAT.
PRINTED FOLDER PRICES - Black, Navy Maroon
A choir folder with your emblem, crest or logo printed on the front cover.
Delivery is normally 2 to 3 weeks.
Minimum Order : 25 Folders
Price Per Folder : £6.90
Screen-Print Set up charge: £25
Artwork charge (if required): £25
UK Delivery Charge (regardless of how many folders): £10
All prices shown include VAT.
Please email Martin (martin@musicdynamics.co.uk) saying how many folders you would like and please attach the file of your artwork.
Martin will then email you a proof for you to check and when all is OK will arrange for the folders to be printed and delivered to you.
Please order by the most convenient way for you:
1 Order On-line by completing the form at the bottom of this page
2 Order by Email martin@musicdynamics.co.uk
3 Order by Phone by calling Martin on 0845 304 5070