Christmas Posting Dates and Opening Hours
We are having our Christmas break from 2pm 24th December (Christmas Eve) and back at work at 9am on Thursday 2nd January when on-line orders made on our website www.choraline.com over the Christmas period will be despatched.
We send all our post using the special 'Royal Mail 24' service and as we also 'sort' and 'frank' in-house which means that virtually everything is received the next day.

SATB VOCAL SCORES

CHORALINE REHEARSAL CDs

'3 STEPS TO SING' HANDEL'S MESSIAH

SINGERS TUTOR BOOKS

CHOIR FOLDERS

PERFORMANCE CDs OF CHORAL WORKS




Please click on the picture to go to the website page:

Brand New! - Choral Jewellery

We received several emails suggesting this idea and commissioned Tessa Tydesley (The Cotswold Jewellery Co.) to design jewellery to celebrate three wonderful pieces of music:

Handel's Messiah Silver Plate Pendant with Chain

Specially commissioned by ChoraLine from the Cotswold Jewellery Company - limited stock
A unique Silver Plate Pendant with 18" chain necklace
This pendant features music from Handel's Messiah and is a wonderful gift to yourself or a loved one who adores this wonderful piece of music.
Handel's Messiah Cufflinks

Silver Plate Cufflinks featuring Hallelujah chorus from Handel's Messiah - limited stock


Choral Jewellery is also available for:

Handel Messiah : Earrings

Bach Christmas Oratorio : Pendant
Bach Christmas Oratorio : Earrings
Bach Christmas Oratorio : Cufflinks

Mozart Requiem : Pendant
Mozart Requiem : Earrings
Mozart Requiem : Cufflinks


FARLEY'S POCKET TONES
This is a quick and easy way to check you are singing the right note.


You just press the 'note button' and hear the note at the correct 'pitch'.
Black Cover (Chromatic F) for Tenor & Bass with a 12 note reference ranging from 'F' through to 'E'.

Silver Cover (Chromatic C) for Soprano & Alto with a 12 note reference ranging from 'C' through to 'B'.

SINGERS 'VOICE PART' MUSIC BAGS
We are delighted to have all 'voice parts' back in stock!

These have proven to be very popular and we believe there is now a singer in virtually every country in the world using one of our bags.

SOPRANO SINGERS BAG


ALTO SINGERS BAG TENOR SINGERS BAG


BASS SINGERS BAG

Singers Music Bags are our unique design.
The bags have an excellent carrying capacity with a width of 34cm, a depth of 30cm and an expandable gusset of 8cm. If you wish you can easily carry your music books, a notepad, pencil case and still have room for a laptop!
The bags have an adjustable shoulder strap as well as a carrying handle, both of which are double stitched for extra strength.
The extra wide flap has velcro closures and a headphone port. Under the flap is an organiser panel which is perfect to hold a pencil or highlighter for quick access. This can also be used for your MP3 player if you wish.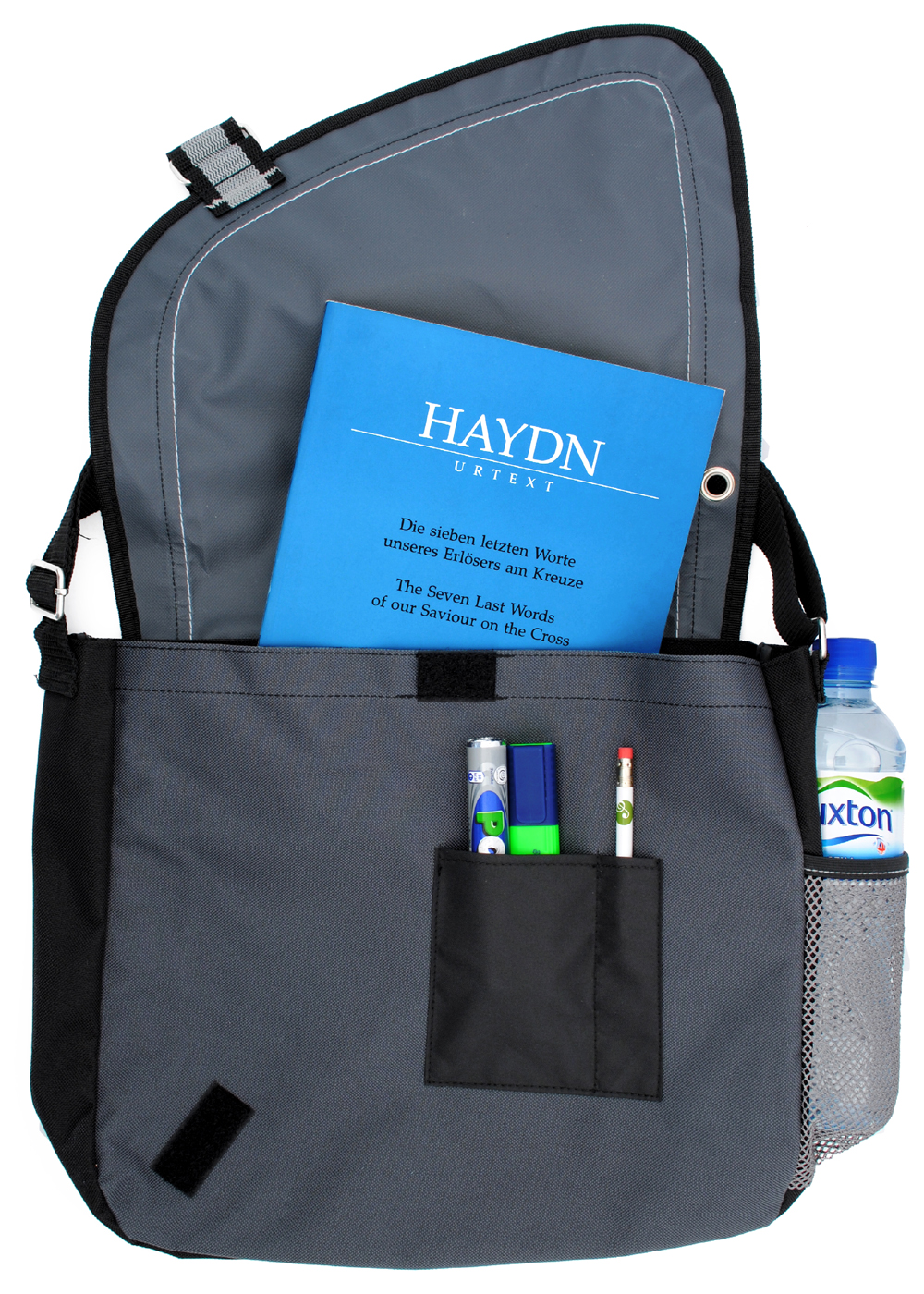 Made from 600 Denier Poly Canvas
Strong & Lightweight
Showerproof
Carrying Handle
Adjustable Shoulder Strap
Organiser Panel
Headphone Port
Excellent Carrying Capacity
Steel 600ml Drinking Bottle with a flip-up top and a pull-up drinking cap is included with every bag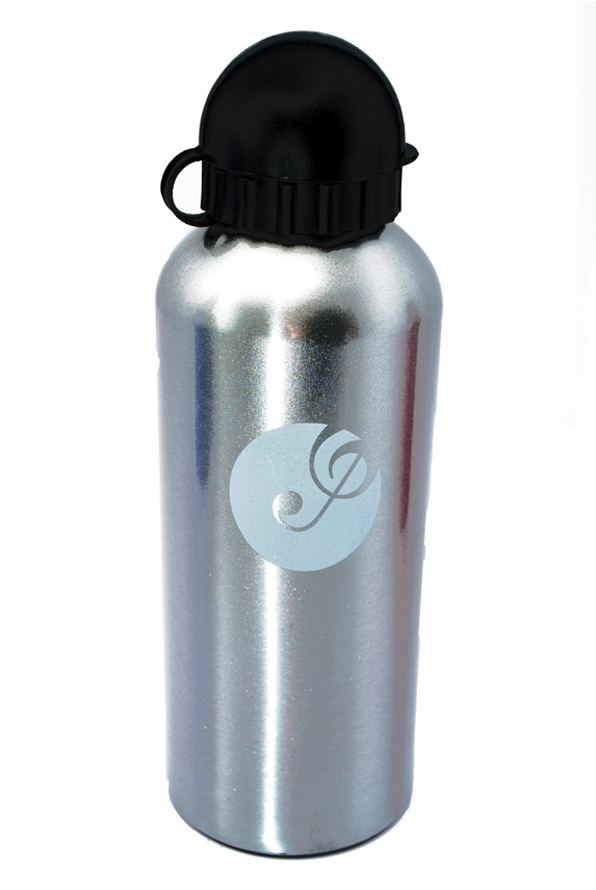 Can you read your score in the dark?
We have found the solution - a battery operated LED light which clips on to the top of your choir folder and has two flexible lights which shine on your vocal score.


The picture shows the black and silver lights and it is the silver version which we have in stock. Perfect for rehearsals and performances to ensure you can clearly see your notes and words.

HANDEL MESSIAH 'Watkins Shaw' HARDBACK


The sacred oratorio from Novello arranged for SATB and the orchestral accompaniment arranged for performance with organ or for piano by Watkins Shaw.

Hardback Cloth-bound edition, individually shrink-wrapped for protection - the perfect gift for the singer in your life (or yourself).


HANDEL MESSIAH '3 Steps to Sing'

Our brand new three step learning method is the perfect gift for someone who would like to learn to sing Handel's Messiah for the first time available for Soprano, Alto, Tenor and Bass




RECOMMENDED CHORAL PERFORMANCE CDs





.... and for children & grandchildren we do recommend the brilliant 'My First Classical Music Book




Throughout the book, children are referred to the accompanying audio CD so that they can hear examples as they read. This is the most exceptional book of its kind, providing an absorbing experience for both eyes and ears.
An interactive and original approach that makes learning fun with 60 attractively designed pages with amusing animal characters – children will discover something new and quirky every time they pick up the book.

The CD contains 29 tracks which include:
'For Unto To Us A Child Is Born' from Messiah
Harry Potter and the Sorcerer's Stone
Music For The Royal Fireworks
'Papageno's' Song from The Magic Flute
Dance of the Sugar Plum Fairy (The Nutcracker)
Mars, The Bringer of the War (The Planets)
DISCOUNTS FOR CHORALINE CDs
To obtain a discount please type EXISTING in the discount code box on the shopping basket page and click the green arrows next to the box and you will see how much you have saved.

Please click here to view our ChoraLine Catalogue for over 120 Choral Works

SPEEDY SERVICE - order before 4pm and sent 1st class same day & weekend orders sent Monday morning
HELP AND ADVICE
Please do call us (0845 304 5070) if you need any advice and we will be delighted to help.

Best wishes

Andrew and The ChoraLine Team

andrew@musicdynamics.co.uk