Parry Blest Pair of Sirens Vocal Score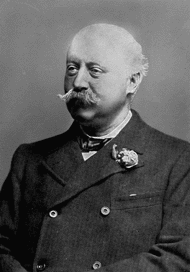 Though Hubert Parry is known today for only a handful of works, perhaps most notably Jerusalem and I was glad, he was a prolific composer, writer and teacher and was hugely influential in the revival of English music at the end of the 19th century. In 1894 he became Director of the Royal College of Music and Professor of Music at Oxford and made important contributions to musicology, through Grove's Dictionary of Music & Musicians and the Oxford History of Music. He was knighted in 1898 and created a baronet in 1903.His compositions include five symphonies, Symphonic Variations, chorale preludes for organ, motets, and many songs. But his determination to restore to English music the great traditions of native literature and to revitalise English attitudes towards composition is shown most forcefully in a series of choral works that demonstrated his gifted use of choral sonorities, massive effects and meticulous word-setting. The first of these was Scenes from Prometheus Unbound (1880). Blest Pair of Sirens (1887) followed, and paved the way for the more expansive oratorios Judith (1888), Job (1892), and King Saul (1894) and his Songs of Farewell (1916-18). If you wish to buy Parry's Blest Pair of Sirens, please click Vocal Scores and then FILTER BY COMPOSER, or see below for more.

Parry's Blest Pair of Sirens (1887), originally composed for C. V. Stanford's Bach Choir, has also held a place in the history and affections of Halifax Choral Society for over a century, featuring in the opening concert of the Victoria Hall in 1901, its re-opening after refurbishment in 1964 as the New Victoria, and most recently in 2001 as part of the Victoria Theatre's centenary concert. In each case the accompanying orchestra was the Hallé.

Its rather quaint (to 21st Century ears) and unprepossessing title, the opening words of John Milton's At a Solemn Musick, belie the quality of both its powerful verse and its delightful music. Far from being an obscure Victorian curiosity, its noble, masculine treatment of Milton's poetry stands out as a landmark in the development of the English choral tradition. Perhaps because of this, the piece was brought to a much wider audience through being incorporated into the wedding service of HRH Prince William, and Kate Middleton in April 2011. (
Parry's anthem
I was Glad
was also used, as has been traditional at coronations of British monarchs since 1902.
A CD recording of the entire ceremony, including all the music and prayers, is available here.)




When Elgar, in a lecture at Birmingham University on March 16th, 1905, expressed a wish to see in English music "something broad, noble, chivalrous, healthy, and above all, an out-of-door sort of spirit", Blest Pair of Sirens was just the kind of music he had in mind, as a note in the draft for this lecture clearly testified. Despite Parry's roots in the English church tradition, this music reveals his characteristic openness to the modern influences of his day and especially to the genius and techniques of Brahms. He treated Milton's Ode with athletic, thrusting, diatonic themes and strongly developed them through energetic counterpoint spread in a masterly manner over 8-part choir and orchestra.

© J. S. Whitehead

Click here to view all items related to Parry's Blest Pair of Sirens.