Parry I was Glad Vocal Score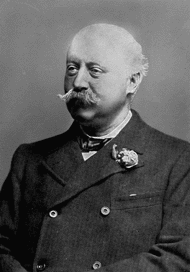 Parry studied at Eton and at Oxford, and began publishing songs, church music and piano music in the 1860's. He taught at the Royal College of Music from 1863 (succeeding Sir George Grove as its director in 1894) and was professor at Oxford from 1900 to 1908. At his death his reputation was divided between those who respected his work, and those who thought him the greatest British composer since Purcell. His reputation today is growing as a result of the revival in interest in English music of the last century, but his name is immortalised as the composer of Blake's
Jerusalem
and the coronation anthem,
I was glad
. This anthem, like Parry's
Blest Pair of Sirens
, was used at the wedding of HRH Prince William and Katherine Middleton in April 2011. (A CD recording of the entire ceremony, including all the music and prayers, is also available from us.) William's father, the Prince of Wales, is known to have a high opinion of Parry's music and has presented several television documentaries about the composer. If you wish to buy Parry's I was Glad, please click
Vocal Scores
and then FILTER BY COMPOSER, or see below for more.
Parry's setting is a large scale and grand work employing full choir. It was written in 1902 and has been performed at all of the coronations since then, being sung at the arrival of the monarch. After the instrumental fanfare and introduction, the choir enters emphatically repeating the word "glad", then each section in the choir sings "our feet shall stand" in a passage which grows in intensity to its climax on
O Jerusalem
. There follows an antiphonal two-choir exchange (
Jerusalem is builded as a city
) which again builds slowly to a substantial climax which subsides in the orchestra. (At this point in the coronation, Parry included music for the royal trumpeters whose fanfares introduce the Queens Scholars of Westminster School who cry the acclamation Vivat! As this section is only performed at coronation ceremonies, it is often omitted in concert performances.) There follows the reflective setting of
O Pray for the Peace of Jerusalem
, and then the final crescendo begins over a sustained bass note which builds up to the sopranos top B flat and the brass finish the piece with grandiose fanfares.
Aylesbury Choral Society
Click here
to view all items related to Parry's I was Glad.