School Choir Folders
We supply top quality School Choir Folders in three colours - Maroon, Navy and Black.
The choir folders can be supplied plain or with your school crest printed on the front cover.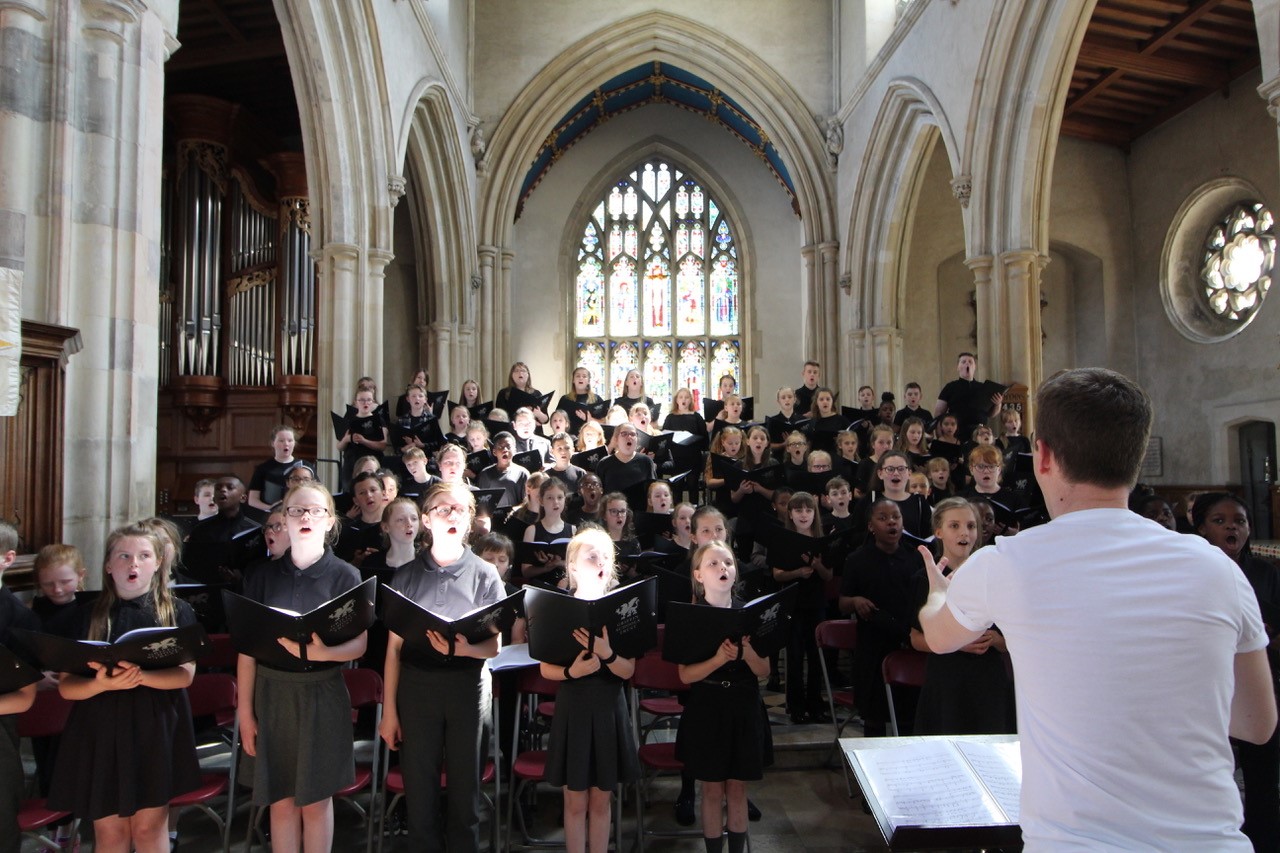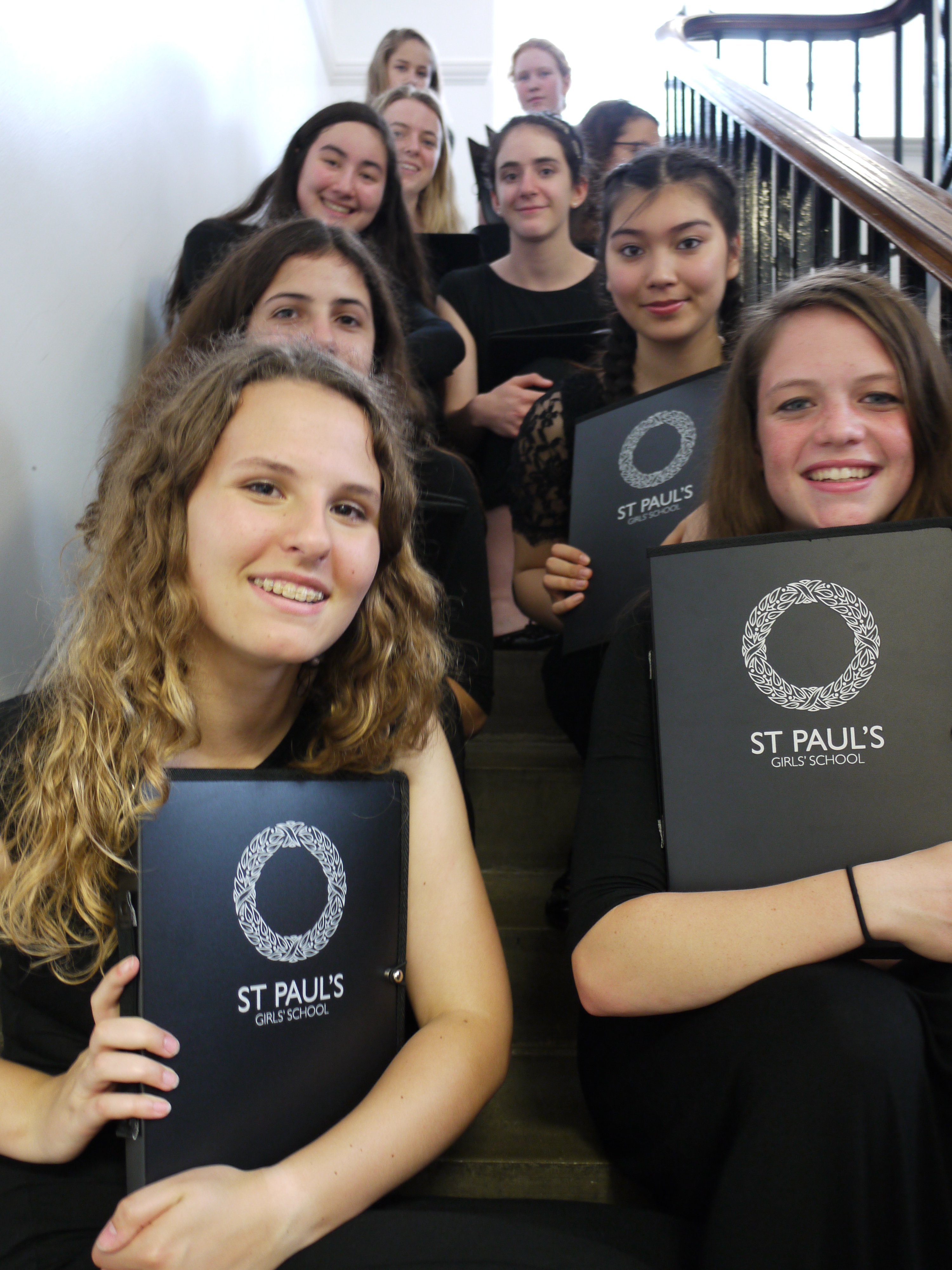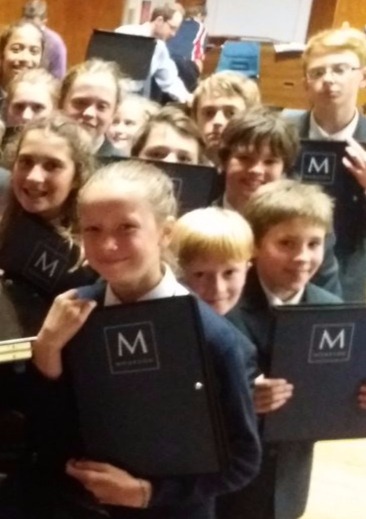 We are pleased to show below some testamonials received from Schools and Choirs who
have choir folders
with
their crest/logo printed on the front cover:
"I just wanted to say how much we appreciate and are enjoying the folders! They are beautiful and so practical. The children love them and I'm just delighted with how professional they looked during their first outing in a concert on Friday!
Daniel Jones Assistant Director of Music Ratcliffe College"
"Excellent service and very professional look. Choir are impressed and didn't think they would look as good as they do!"
James Wilder - Master of Singing & Choral Music
"Everyone in our choir is delighted with the folders. Thank you for your excellent service"
"I, and the choir are absolutely deighted with the folders, the logo looks great. The delivery very prompt
and thank you for the brilliant service - I will be more than pleased to recommend you to anyone interested"
Ian Lingfield - Chetnole Choir
"Thank you for your prompt service, the folders are just what we are after"
Director of Music - Prep School Choir
"The students in t

he choir all love the new folders - thanks ever so much"
"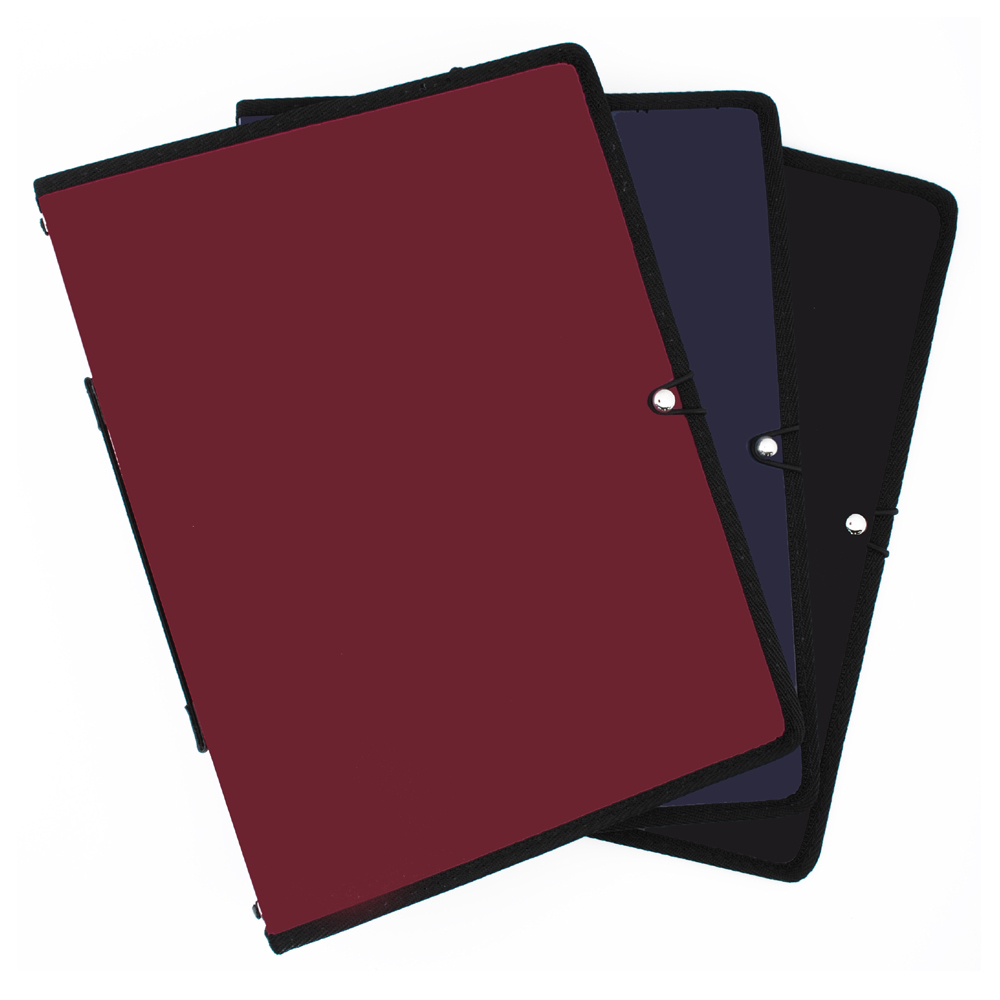 We have shown our prices on this page below, for plain and printed school choir folders, so you know the exact costs.
Please order by the most convenient way for you:
1 Order On-line by completing the form at the bottom of this page
3 Order by Phone by calling Andrew on 01285 644845
We are confident
our prices are excellent for these high quality choir folders and happy to send you a perusal folder to
check the quality and colour is exactly what you are after.
If you wish to print your choir emblem, school crest or company logo on the front of your choir folders this can be easily arranged, please see below on this page for more information on Printed Folders and a full breakdown of the exact costs.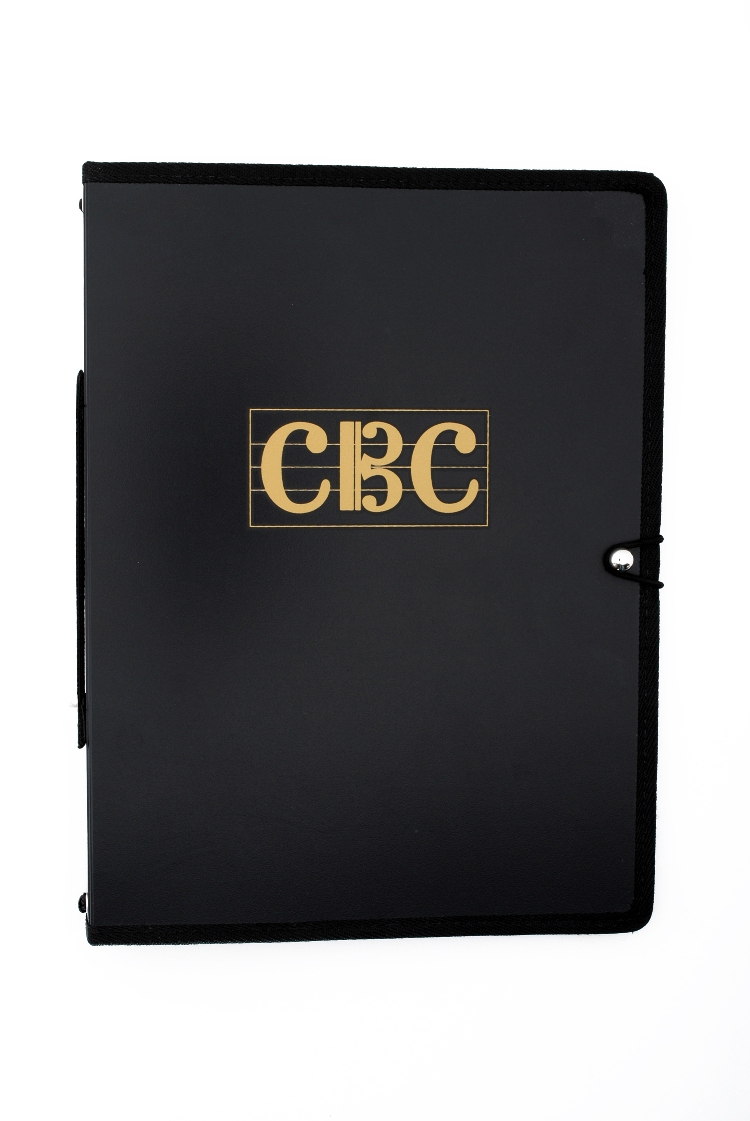 Email received 20th May 2013:
"I just wanted to let you know how delighted everyone is with the folders.
Choir members had a rehearsal last Saturday afternoon and the folders
had arrived and were distributed out to everyone. They really are superb.
Many thanks for all your help and advice."
Christine Gardner - Derbyshire Federation Choir
We look after over 600 choirs, choral societies, schools and universities and have received excellent feedback on our choir folders:
"very good quality folders, all the features one wants, and very light" - BARTS Choir with 600 members.
"I am emailing to confirm the folders arrived this afternoon. They are great, thank
you so very much"
- Manchester Chorale
"We are delighted with our school choir folders and thank you for your fast service"
* The folders are very well made in durable polypropylene, lightweight, strong and stiff so will not flop open.

* The choir folders features 10 retention cords (2 x 5) which are thick enough not to cut into the music pages and are welded on the outside spine so that the sporadic problem of cords ravelling and untying is avoided.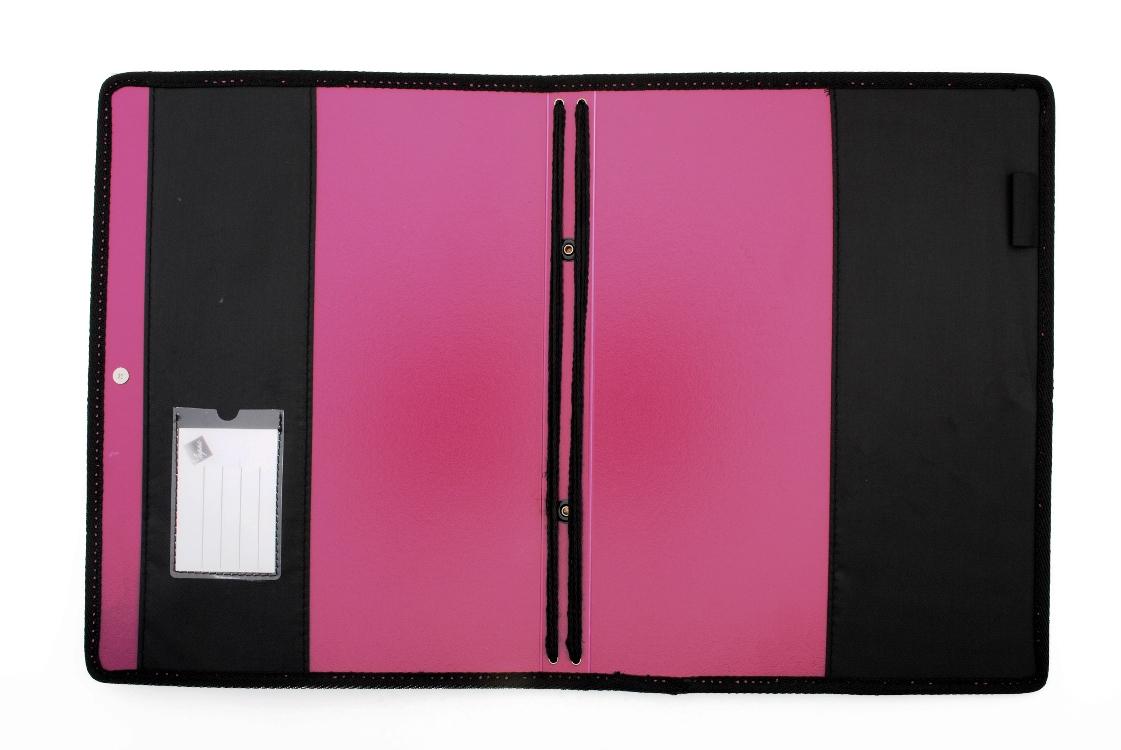 * Smaller scores may be accommodated by the strong nylon pockets on both inside covers (unlike many choir folders which have clear plastic pockets which stretch).

*The spine is wide enough to accept a Watkins Shaw Messiah score [one of the thickest], as well as Carmina Burana [one of the biggest].

*There is a pencil loop on the inside back cover, a name card holder and a closure stud on the front cover.

*On the back of the folder there is an expandable hand-strap so you can easily hold the folder with one hand leaving the other to turn over the page.
2021 CHOIR FOLDER PRICES - GUARANTEED
To make it quick and easy for everyone (with no need to wait for quotes) we have shown our guaranteed prices below which we are very confident offer the best value for excellent quality choir folders.
£5.40 per folder for 40 plus
Free Tracked Courier Delivery for UK orders over £100 and £12 for orders below.
Payment is required before despatch.
Plain folders are in most cases delivered with 48 hours of receiving payment.
All prices shown already include VAT.
PRINTED CHOIR FOLDER PRICES - Black, Navy Maroon
A choir folder with your emblem, crest or logo printed on the front cover:
Single Colour Print
Minimum Order : 25 Folders and Price Per Folder : £7.50
Screen-Print Set up charge: £18.00
Free Tracked Courier delivery in the UK.
All prices shown already include VAT
Two Colour Print
Minimum Order : 25 Folders and Price Per Folder : £8.65
Screen-Print Set up charge: £24.00
Free Tracked Courier delivery in the UK.
All prices shown already include VAT
EASY PROCESS FOR PRINTED CHOIR FOLDERS
1. Email music@choraline.com saying how many folders you would like and (if possible) a jpeg file of your logo
2. We will then email you a proof so you can check all is correct or request amendments
3. Invoice is emailed and payment before printing
4. Folders are printed and delivered via tracked courier delivery
HOW TO ORDER - please choose the most convenient for you
1. Please complete the On-Line Form below
2. Email music@choraline.com
3. Telephone 01285 644845