Stainer Crucifixion Vocal Score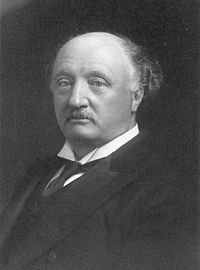 The Crucifixion: A Meditation on the Sacred Passion of the Holy Redeemer is an oratorio composed by John Stainer in 1887. It's scored for a SATB choir and organ, and features solos for bass and tenor. The text was written by W. J. Sparrow Simpson, the librettist of Stainer's two earlier oratorios, The Daughter of Jairus and Mary Magdalene. The work is dedicated "to my pupil and friend W. Hodge and the choir of Marylebone Church", who first performed it on February 24 1887, the day after Ash Wednesday.
Although the composer Ernest Walker dismissed the work, writing in 1924 that "Musicians today have no use for The Crucifixion", and even Stainer characterized his work as "rubbish," the work continues to be recorded and performed today. If you wish to buy Stainer's Crucifixion, please click
Vocal Scores
and then FILTER BY COMPOSER, or see below for more.
The oratorio comprises the following movements:
1. And They Came To A Place Named Gethsemane - tenor recitative
2. The Agony - tenor & bass solo and chorus
3. Processional To Calvary - organ solo and "Fling Wide the Gates" chorus and tenor solo
4. And When They Were Come - bass recit
5. The Mystery Of The Divine Humiliation - hymn
6. He Made Himself Of No Reputation - bass recit
7. The Majesty Of The Divine Humiliation - tenor solo
8. And As Moses Lifted Up The Serpent - bass recit
9. God So Loved The World - chorus or quartet a cappella
10. Litany Of The Passion - hymn
11. Jesus Said, 'Father, Forgive Them' - tenor and male chorus recit
12. So Thou Liftest Thy Divine Petition - tenor & bass solo duet
13. The Mystery Of The Intercession - hymn
14. And One Of The Malefactors - bass solo and male chorus
15. The Adoration Of The Crucified - hymn
16. When Jesus Therefore Saw His Mother - tenor solo and male chorus
17. Is It Nothing To You? - bass solo
18. The Appeal Of The Crucified - chorus
19. After This, Jesus Knowing That All Things Were Now Accomplished - tenor and male chorus recit
20. For The Love Of Jesus - hymn
Stainer's work has in recent times been performed in an orchestrated version. For instance Craig Hawkins' arrangement of the work has been performed in the USA (2004 premiere, New York) and the UK (Norwich, 2010).
Click here
to view all items related to Stainer's Crucifixion.