Victoria Conservatory of Music- COME, SING MAGNIFICAT!
ChoraLine is delighted to be working in association with the Victoria Conservatory of Music based in Victoria, Canada.
The Conservatory have developed a special course on Bach's choral music led by Sony Recording Artist Daniel Taylor that brings together early music specialists from across Canada and the UK.
In light of the current situation, the course will be taught entirely online so singers from anywhere in the world can join the course.
The course has been conceived and created by Artistic Director, Kathryn Whitney:
"Join us for a special week of rehearsals, workshops, choral technique,
and social events, culminating in a live Global Performance"
25th July to 2nd August
J.S. Bach's Magnificat
& 'Jesu, meine Freude'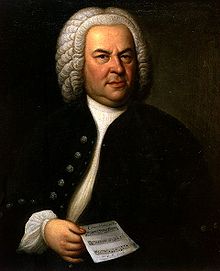 Special 50% Discount Code: VCM
for ChoraLine Rehearsal Recordings
__________________________________________
THE COURSE INCLUDES
Full Choir Rehearsals
with Music Director Daniel Taylor
on Bach and Baroque singing from choral directors Lisette Canton, Laurence Cummings, Howard Dyck, and Nicholas McGegan.
'Baroque Bites' style sessions
with top international singers and players, including Nancy Argenta, Benjamin Butterfield, Jeanne Lamon, Suzie LeBlanc, and Daniel Taylor.
Sectionals Rehearsals by Voice Type
with award-winning choral directors from across Canada, including Matthew Larkin, Kathleen Allan, Kathryn Whitney and Donald Hunt.
and technique sessions
such as YouSing informal student concerts, a Zoom Pub Quiz, and a Virtual Post-concert Party
Of Bach's Magnificat in D and 'Jesu, meine Freude' directed by Daniel Taylor, broadcast live on YouTube, and featuring nternational soloists and instrumentalists, including from Tafelmusik, Genesis Sixteen, and Victoria Baroque.
PLEASE CLICK HERE FOR ALL THE DETAILS ON THE COURSE & HOW TO REGISTER
If you have any specific questions please email Kathryn Whitney: whitneyk@protonmail.com
______________________________________________________________________________________
Please scroll down for help with learning your notes & singing at the correct pitch
When singing at home please remember to warm up your voice correctly
- please click here for a special recording specifically for this purpose.
How to use ChoraLine Rehearsal Recordings
1. In your vocal score use a pencil to highlight your SATB (Soprano, Alto, Tenor, Bass) voice part words & notes.
2. Play the recording following your highlighted words with your finger.
3. Play again following your highlighted notes with your finger.
4. Play again singing your words at the same pitch as the prominent 'instrument' or 'singer'.
5. A Narrator will guide you throughout - calling out when to sing and bar numbers just in case you loose your place
_____________________________________________________________
How to Purchase a ChoraLine Rehearsal Aid & Receive the Special 50% Discount:
Step 1
Please click here to go to page for Magnificat
Please click here to go to page for 'Jesu, meine Freude'
Step 2
Click in the circle by Your Voice Part: eg. Alto
Step 3
Click in the circle: 'EasyPlay'
Step 4
Click 'Add To Basket'
Step 5
On the Shopping Basket page, type VCM into the discount code box & click the green arrow on the right hand side of the box to activate and see your 50% saving.
Step 6
Complete your purchase
Step 7
You will receive an email with a blue link to click and use the 'EasyPlay' recording on your PC/Laptop.
Please click this link for tips on using EasyPlay https://www.choraline.com/tips-on-using-easyplay
Step 8
The rehearsal recording will also upload into the Purchased Music section in the App.
Please click this link to learn how to install and use the App
https://www.choraline.com/tips-for-the-choraline-app
______________________________________________________________
Track Listing - View & Print
It is very useful to have a printed list of all the tracks on your ChoraLine Voice Part Rehearsal Recording so you can make notes and tick them off as you rehearse.
Please click on your SATB voice part to view and print:
MAGNIFICAT
'JESU, MEINE FREUDE'
______________________________________________________________
Learn/Rehearse with the ChoraLine App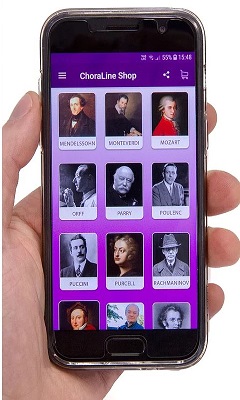 The ChoraLine App is for Apple Devices (iPhones & iPads) & Android Phones and Tablets.
The App is easy to use and includes special functions:
Loop – rehearse the same part over and over
Speed – slow the recording down
Voice Balance – enhance or reduce the voice part instrument.
​Downloads - use when there is no WiFi
Timeline - shows exactly where you are
Red Dot - drag to move around the recording
The App includes the following recordings to learn and sing Bach Magnificate and 'Jesu, Meine Freude'
Alto part played at the perfect pitch on a flute

Soprano part played at the perfect pitch on an oboe

Tenor part played at the perfect pitch on a french horn

Bass part played at the perfect pitch on a bassoon
Please click here to learn how to install the App
________________________________________________________________
Learn/Rehearse - for PCs & Laptops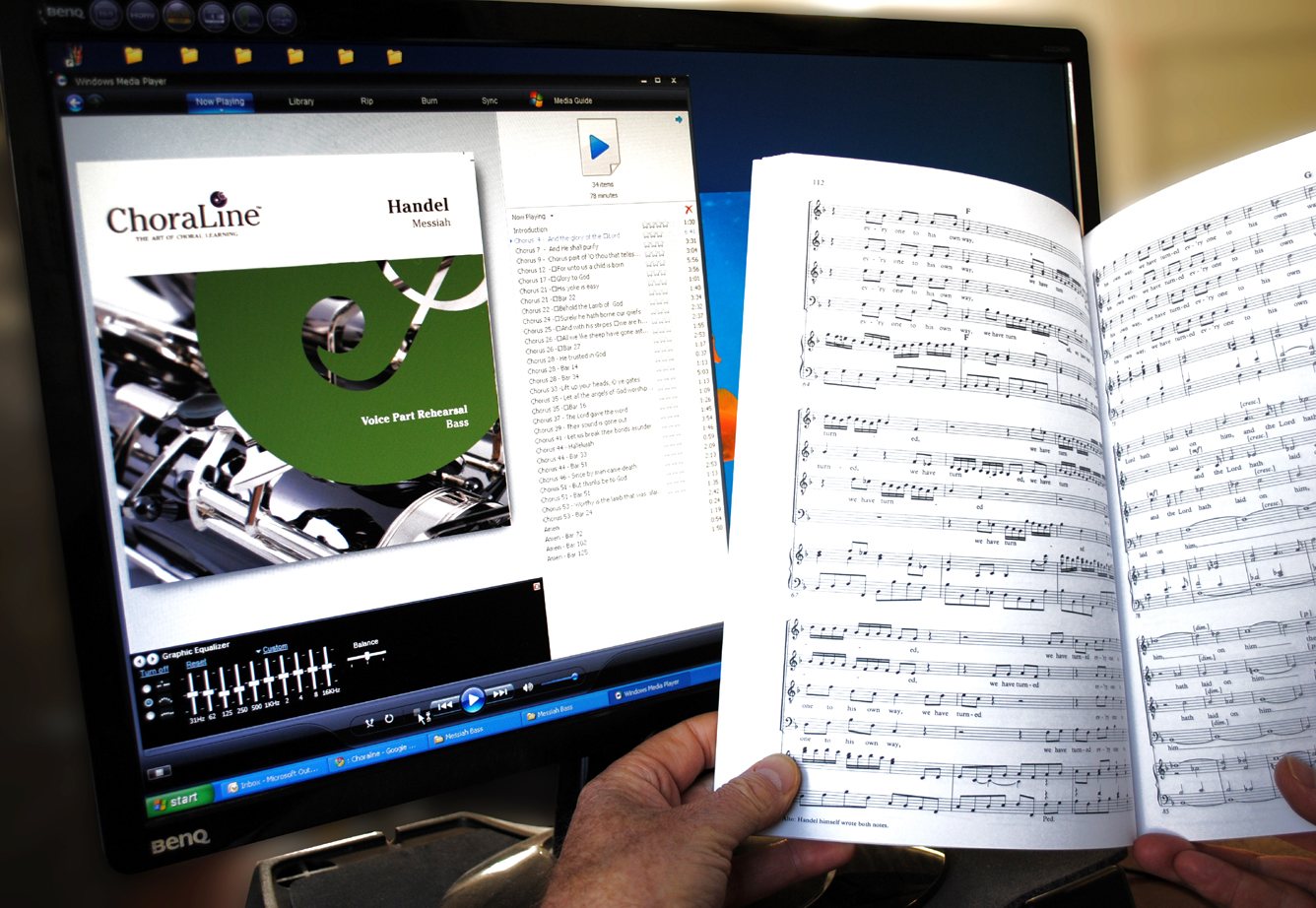 Please click on the links below to purchase the rehearsal recording:
MAGNIFICAT
'JESU, MEINE FREUDE'
________________________________________________________________
ChoraLine CDs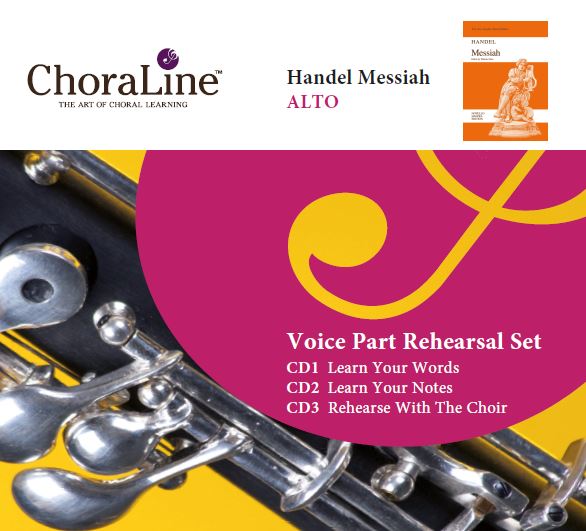 Please click on the link below to purchase a ChoraLine CD from Presto Music:
MAGNIFICAT
'JESU, MEINE FREUDE'