Vivaldi Gloria Vocal Score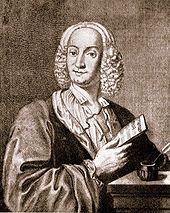 Vocal Scores for Vivaldi Gloria
Gloria RV 589 is the most familiar and popular piece of sacred music by Antonio Vivaldi
The most popular vocal scores for Vivaldi Gloria are shown below.
Rehearsal recordings

to help learn your voice part (Soprano, Alto, Tenor, Bass) are described below.
Full video version

to hear the work in full is also below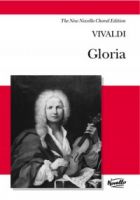 Catalogue Number:
NOV078441
Please order by 3pm to be despatched today




The Ricordi edition of Vivaldi Gloria is in Latin for SATB and solo.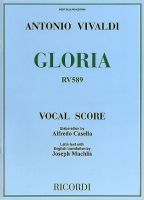 Catalogue Number:
M570021369
Please order by 3pm to be despatched today




The Oxford University Press edition of Vivaldi's Gloria is for SATB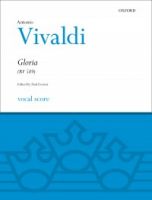 Catalogue Number:9780193384545
ISBN: 9780193384545
Please click here if you wish to order and further vocal score information
Please order by 3pm to be despatched today




Antonio Vivaldi wrote several settings of the Gloria. RV 589 is the most familiar and popular piece of sacred music by Vivaldi; however, he was known to have written at least three Gloria settings. Only two survive (RV 588 and RV 589) whilst the other (RV 590) is presumably lost and is only mentioned in the Kreuzherren catalogue. The two were written at about the same time (it is disputed which came first) in the early 18th century.

As with other choral pieces the composer wrote, Vivaldi wrote many an introduzione (introductory motets) that were to be performed before the Gloria itself. Four introduzioni exist for these Glorias: Cur Sagittas (RV 637), Jubilate, o amoeni cori (RV 639), Longe Mala, Umbrae, Terrores (RV 640), and Ostro Picta (RV 642).

RV 589 is the better known setting of the Gloria, simply known as the "Vivaldi Gloria" due to its outstanding popularity. This piece, along with its mother composition RV 588, was composed at the same time during Vivaldi's employment at the Pieta. Two introduzioni exist as explained in the aforementioned article.

RV 589 is more mature and original than its predecessor, however evidence of obvious inspiration (and plagiarism) still exist. The first movement's chorus shares similar key modulations to that of the first movement of RV 588, only modified to fit a duple meter instead of the triple meter of RV 588; the orchestral motifs are also shared, including octaval jumps in the primal motives of the piece. The second movement is much more dramatic in RV 589, but nevertheless shares with RV Anh. 23 in that the second movement of both employ the use of repetitious semiquavers underneath choral progressions. The "Qui Tollis" movement of RV 589 is rhythmically similar to the first few measures of RV 588 (and ultimately RV Anh. 23). The last movement, "Cum Sancto Spiritu," is essentially an "upgraded" version of Ruggieri's movement — that is to say, updated to fit the standards of the emerging late Baroque style, with the addition of accidentals not present in RV Anh. 23 and RV 588.

1. Gloria in excelsis Deo (Chorus)
2. Et in terra pax (Chorus)
3. Laudamus te (Sopranos I and II)
4. Gratias agimus tibi (Chorus)
5. Propter magnam gloriam (Chorus)
6. Domine Deus (Soprano)
7. Domine, Fili unigenite (Chorus)
8. Domine Deus, Agnus Dei (Contralto and Chorus)
9. Qui tollis peccata mundi (Chorus)
10. Qui sedes ad dexteram Patris (Contralto)
11. Quoniam tu solus sanctus (Chorus)
12. Cum Sancto Spiritu (Chorus)

The Glorias remained in a relatively unknown status, until RV 589's revival by Alfredo Casella during "Vivaldi Week" in Siena (1939), along with the composer's setting of the Stabat Mater (RV 621). RV 589 enjoys well-founded popularity, performed at many sacred events, including Christmas. It has been recorded on almost one hundred CDs, sometimes paired with Bach's Magnificat (BWV 243), Vivaldi's own Magnificat settings (RV 610-611), or Vivaldi's Beatus Vir (RV 597). RV 588, however, has had little success and has only been published in few albums. Attempts to create more attention to RV 588 and other sacred Vivaldi works (most notably by The King's Consort) have gone underway.

As with many other pieces of the Baroque era, RV 589 (and its lesser known companion RV 588) have been performed in historically-performed instrumentation, even with the use of an all-female choir to simulate choral conditions at the Pietà.
For further information of Vivaldi's Gloria please click here to visit the Wikipedia website




ChoraLine 'Voice Part' Rehearsal CDs & EasyPlay (Stream & Download)
Quick and Easy way to memorise your vocal line and practise between choir rehearsals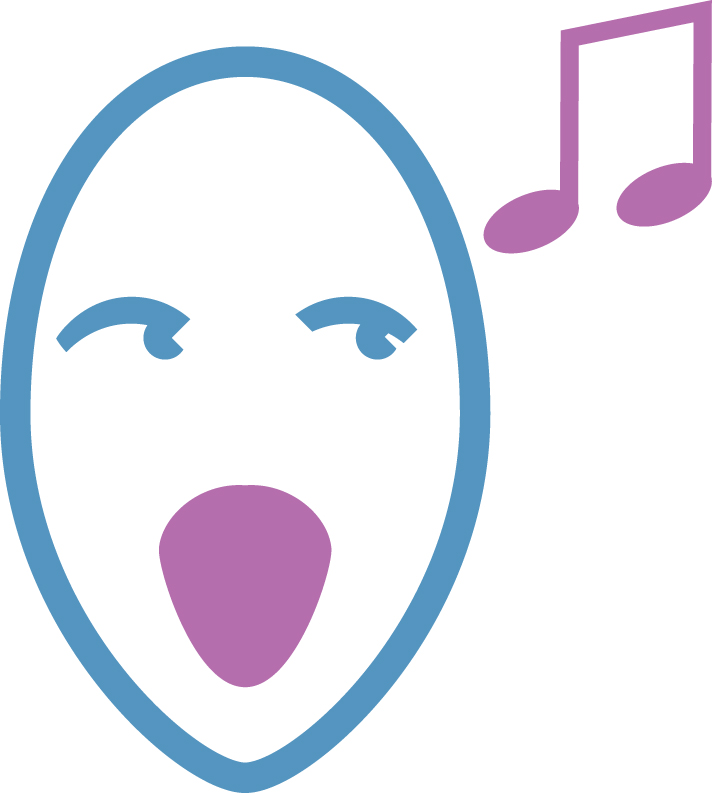 Know Your Notes Perfectly
Enhance Your Enjoyment when Singing
Learn With The Music
Shine In Your Choir
Sing With Confidence
Please click here to hear a ChoraLine sample for Gloria




Choral Performance CD
If you wish to have a CD of Gloria to hear the whole work please click here and please do click on the video below to listen right away if you wish