Dvorak Stabat Mater Vocal Score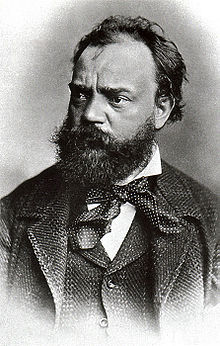 Vocal Scores for Dvorak's Stabat Mater
The most popular vocal scores for Dvorak's Stabat Mater are shown below.
Rehearsal recordings to help learn your voice part (Soprano, Alto, Tenor, Bass) are described below.
Full video version to hear the work in full is also below.
The (New) Novello edition of Dvorak's Stabat Mater is in Latin for SATB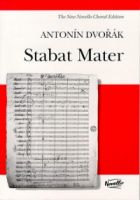 Catalogue Number:NOV072503
ISBN: 9780711983342
Please order by 3pm to be despatched today




The Edition Peters Dvorak Stabat Mater is in Latin for SATB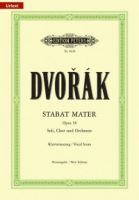 Catalogue Number: EP8639
ISMN:9790014069582
Please click here if you wish to order and further vocal score information
Please order by 3pm to be despatched today





Stabat Mater (Op. 58, originally Op. 28 B. 71) for soli, choir and orchestra is a religious cantata by the Czech composer Antonín Dvořák. The work was sketched in 1876 and completed in 1877.

The composing of the cantata was Dvořák's reaction to the death of his daughter Josefa. The sketch was written between 19 February and 7 May 1876, and was dedicated to František Hušpauer "as a souvenir to the friend of his young days." However, Dvořák was forced to postpone the orchestration of the work, due to his other obligations. He returned to the final stylisation of the composition in 1877, when two of his children (the rest that were alive at that time) died within a short time of each other. The definitive version of the score was written between the beginning of October and 13 November 1877 in Prague.

Stabat Mater is Dvořák's first work on a religious theme. It is divided into ten individual parts; only the first and the last part are thematically connected.

The first performance took place on 23 December 1880 at the concert of the Jednota umělců hudebních (Association of Musical Artists) in Prague. The performers included the opera ensemble of the České prozatímní divadlo (Czech Provisional Theatre), under the baton of the conductor Adolf Čech, with the soloists Eleanora Ehrenberg, Betty Fibich, Antonín Vávra and Karel Čech. The composer Leoš Janáček conducted the work a year and half later, on 2 April 1882, in Brno. Performances abroad (Budapest, London) soon ensued.

The cantata was published in score, parts and piano vocal score (arranged by Dr. Josef Zubatý) by German publishing house N. Simrock in 1881. On this occasion Dvořák also changed the opus number.

For further information of Dvorak's Stabat Mater, please click here to visit the Wikipedia website




ChoraLine 'Voice Part' Rehearsal CDs & EasyPlay (Stream & Download)
Quick and Easy way to memorise your vocal line and practise between choir rehearsals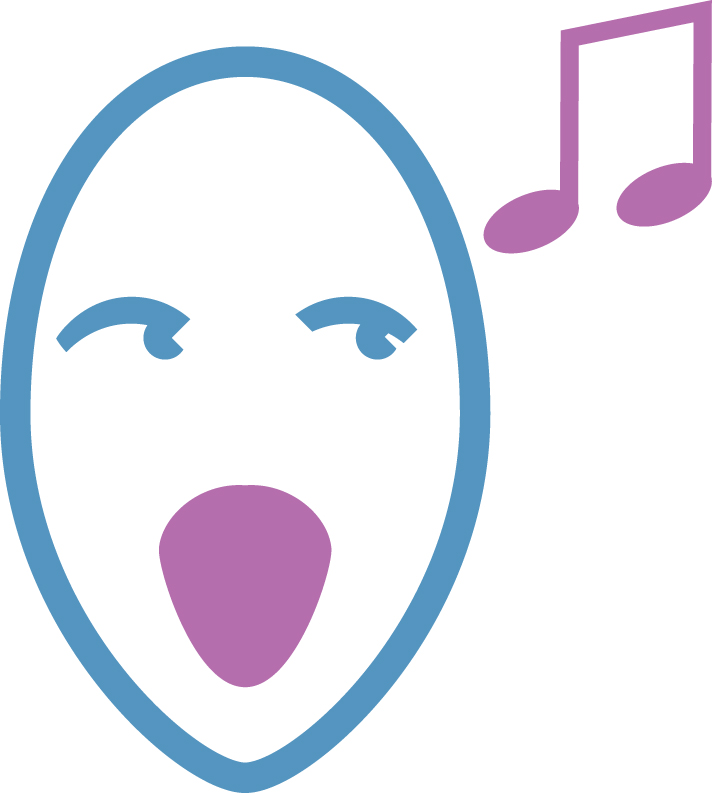 Know Your Notes Perfectly
Enhance Your Enjoyment when Singing
Learn With The Music
Shine In Your Choir
Sing With Confidence
Please click here to hear a ChoraLine sample for Stabat Mater




If you wish to have a CD of Stabat Mater to hear the whole work please click here and please do click on the video below to listen right away if you wish