Jenkins Gloria Vocal Score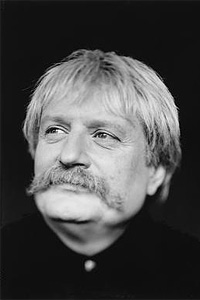 Karl Jenkins' Gloria, commissioned by Concerts from Scratch in 2010, is a setting of several Latin and Hebrew texts: the various sections of the "Gloria" from the Latin rite of the Mass, and Psalm 150 (Laudate Dominum / Hallelyah), subtitled "Tehillim" or "Psalms" in the score and to be sung either in Latin or in Hebrew. Set alongside these is a free adaptation of passages from Deuteronomy, Psalm 144 and 1 Chronicles by the composer. The work has also been performed with readings from the religious texts of further major faiths interspersed between the movements (namely the Hindu Bhagavadgita, Mahayana Buddhist Diamond Sutra, Taoist Tao Te Ching and Muslim Qur'an). If you wish to buy Karl Jenkins' Gloria, please click
Vocal Scores
and then FILTER BY COMPOSER, or see below for more.
The work was premiered alongside Faure's Requiem, whose orchestration it was written deliberately to mirror. With the exceptions of the second movement, an unusually quiet setting of the "Laudamus Te" section of the mass, and the limpid calm of "I'll make music" (the free translation mentioned above), the musical style throughout is boisterous and almost primal in its energy - in keeping with the jubilant nature of the theme.
Click here
to view all items related to Jenkins' Gloria.