Mendelssohn Elijah Vocal Score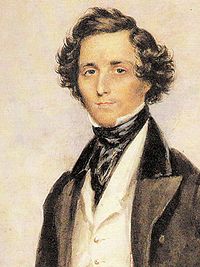 Vocal Scores for Mendelssohn's Elijah
The popular vocal score for Mendelssohn's Elijah is shown below.
Rehearsal recordings to help learn your voice part (Soprano, Alto, Tenor, Bass) are described below.
Full video version to hear the work in full is also below.
The Novello/Pilkington Edition of Mendelssohn's Elijah
The Novello edition of this score is in English and German for SATB and solo.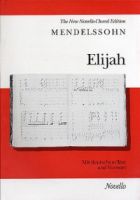 The Novello edition of this score is in English and German for SATB and solo.
Catalogue Number:NOV070201
ISBN: 9780853603214
Please click here if you wish to order and further vocal score information
Please order by 3pm to be despatched today





Elijah (in German, Elias) is an oratorio written by Felix Mendelssohn in 1846 for the Birmingham Festival. It depicts various events in the life of the Biblical prophet Elijah, taken from the books 1 Kings and 2 Kings in the Old Testament.

This piece was composed in the spirit of Mendelssohn's Baroque predecessors Bach and Handel, whose music he loved. In 1829, Mendelssohn had organized the first performance of Bach's Saint Matthew Passion since the composer's death, and was instrumental in bringing this and other of Bach's works to widespread popularity. In contrast, Handel's oratorios never went out of fashion (in England at any rate). Mendelssohn prepared a scholarly edition of some of Handel's oratorios for publication in London. Elijah is modeled on the oratorios of these two Baroque masters; however, the style clearly reflects, in its lyricism and use of orchestral and choral colour, Mendelssohn's own genius as an early Romantic composer.

The work is scored for four vocal soloists (bass/baritone, tenor, alto, soprano), full symphony orchestra (including trombones, ophicleide, organ), and a large chorus singing usually in four, but occasionally eight or three (women only) parts. The part of Elijah is sung by the bass/baritone and is a major role.

Mendelssohn originally composed the work to a German text by his friend Karl Klingemann, who earlier had provided him with the libretto for his comic operetta Die Heimkehr aus der Fremde. Upon being commissioned by the Birmingham Festival to write an oratorio, however, Mendelssohn had the libretto translated into English by William Bartholomew, and the oratorio was premiered in the English version.
For further information of Mendelssohn's Elijah, please click here to visit the Wikipedia website




ChoraLine 'Voice Part' Rehearsal CDs & EasyPlay (Stream & Download)
Quick and Easy way to memorise your vocal line and practise between choir rehearsals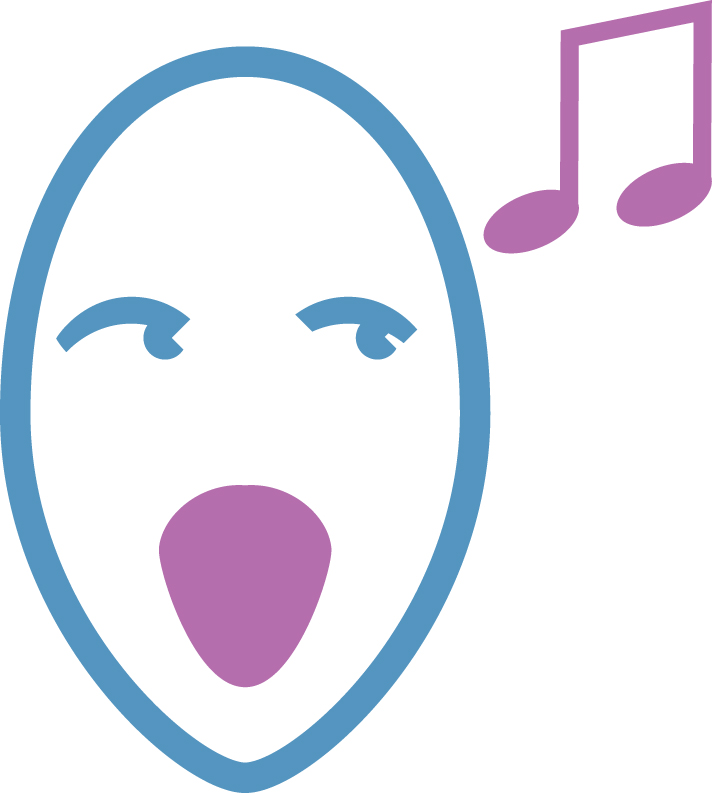 Know Your Notes Perfectly
Enhance Your Enjoyment when Singing
Learn With The Music
Shine In Your Choir
Sing With Confidence
Please click here to hear a ChoraLine sample for Elijah




Choral Performance CD
If you wish to have a CD of Elijah to hear the whole work please click here and please do click on the video below to listen right away if you wish